AD – we were invited to stay at Makers Barn by Original Cottages in return for this review all words and opinions are my own
Review Makers Barn Cromer – A couple of weekends ago I turned forty and I knew just how I wanted to celebrate. I did toy with the idea of having a party. However the thought of arranging it all put me off. So I opted instead to go away for the weekend with family. Travelling with kids I will choose self catering accommodation every time since it gives us the flexibility we need. Norfolk is not an area of the country we have explored very much so it seemed like the ideal choice for our mini break.
Founded on a kitchen table, Original Cottages offers properties across the UK. They manage this through a unique set up of twenty five local brands and agencies. Meaning that as a holidaymaker you get the comfort of a national brand but with the feel and insider knowledge of a local company. While staying at Makers Barn near Cromer the local brand managing our let was Norfolk Cottages. Original Cottages give all of the properties a star rating which will help to make sure you choose a property that meets your needs. Makers Barn has a four star rating, this means:
Accommodation will offer a very good to excellent overall standard of quality with equipment and furnishings presented in a comfortable and very good condition, in full working order and well maintained. Bed linen and towels will be included in the cost of the holiday.
Makers Barn is located in Sidestrand which is a short ten minute drive from Cromer. A taxi will cost around £10 one way if you want to go out to eat or to visit the pier. There are also a couple of good pubs locally all within a couple of minutes drive. We tried out the Whitehorse as it was recommend by the owners. With a fantastic play area it was a good decision. The barn itself is on a winding country road and situated with two other properties close by. One of which shares the front garden with Makers Barn.
We arrived late on the Thursday night so I was pleased to see it well signposted. There is a large gravel driveway with ample space for parking several cars. We entered the property through the side and walked through a small utility room into the kitchen which was huge. With a long eight seater table down one side and an island kitchen to the other. It was the kitchen of dreams as far as I was concerned and just what we needed to see after a long drive.
Makers Barn has been lovingly restored by its owners and completed in 1995. There is a picture up in top lounge which shows some of the photos from the project. It's wonderful to be able to see how it was achieved. The barn has eight bedrooms, located in two sets of two. One set is upstairs to the left of the property and one is downstairs to right. Each have their own bathroom as well. Which makes it perfect for intergenerational stays or two family stays. Since each party effectively gets their own space. Hubby and I stayed upstairs with the boys next to us. They were very impressed that there was a little door which linked the two rooms. It's nice how they have tried to keep as many of the original features as possible.
As well as beautiful kitchen there were three other communal areas. Upstairs a large family lounge which has ample seating for eight. Next door to this was a little chill out area that the kids would congregate in to play games. With views out across the fields it was airy and bright. Finally the downstairs hallway had also been turned into a little snug. I can imagine sitting down there curled up around the log burning stove. The decoration is modern with simple magnolia walls, white bathrooms, wooden flooring and oak fixtures. It is finished to a very high standard.
The kitchen is fully equipped including an oven and an arga. It was nice to see the essentials available when we arrived including washing up liquid, bin liners and dish washer tablets. As well as dish cloth and tea towel. The owner had made and left us some chocolate chip shortbread and a bottle of Prosecco in the fridge along with some milk. Tea and ground coffee were also provided for the coffee machine. The broadband was fast and reliable. Outside there is a small courtyard with seating at the back of the property. Which is a nice little sun trap for sitting and enjoying a glass of wine. The front garden is more formal, but with the beach close by there is plenty of opportunity for the kids to run around.
Things we really liked about Makers Barn
Makers Barn is beautiful, its an amazing space ideal for 

intergenerational

 stays as well as

well as split families with older siblings. It also works really well for two families to 

share

 the space 

because

 of the way the bedrooms are set up.

Its close to Cromer, yet far enough away not to be caught up in the hustle and bustle of it all.
Its the little touches that really make a difference, the Proseco in the fridge and the home made chocolate shortbread.
It is really kid friendly. Its nice when the owners get it and I think Makers Barn really do. Although not up there was cups for stair gates and plenty of children cutlery. Both plastic and metal. As well as lots of plastic plates and cups. With a highchair and cot available on request it really is a home away from home.

Things to be aware of
The close proximity of the other property did mean that I was quite conscious about the kids being noisy when we were outside.
We had a wonderful break at Makers Barn with Norfolk Cottages. I am sure we will be back, if you would like to find out more and check availability then you can do so here.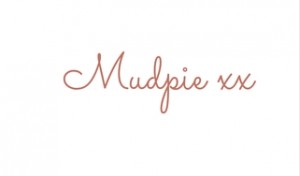 If you've liked this post please follow me on my social media channels:
Mudpie Fridays: Twitter | Instagram | Facebook | Pinterest | LinkedIn