AD – We were gifted entry into Bewilderwood for the purpose of this review all words and opinions are my own.
Review Bewilderwood – We visited Norfolk for my birthday weekend and stayed near Cromer with  Original Cottages. I knew as soon as we had decided on our destination that I wanted to take the kids to Bewilderwood. Having eyed it previously when Monkey was a toddler and we had a week away in Norfolk. The question of course is did it live up to my expectations?
Of course it did! And here are the reasons why:
Encourages Imagination – Bewilderwood is based on the books and poems written by Tom Bolfeld. It's magical from the moment you enter being transported into a world of Twiggles and Bogglers. With a sock washing line at the entrance, colourful little houses throughout and a boat ride to get you into the park itself.  During the ride in the story is brought alive further as you hear about Swampy and my favourite Mildred the Crocklebog. It's a lovely way to enter the park itself. Although you can also walk which takes about fifteen minutes and during this time you walk past many of the Bogglers houses.
Good old fashioned fun – Bewilderwood is made up of a series of different themed play areas. Each one has different activities. The boys loved them all but it does mean that if your child is not keen on one particular area there is a good chance there will be another they will love. I really like that the majority of it is wooden elevated play areas. There are no flashing lights, no mechanical fairground style rides and nothing to tempt money from your pocket. Except perhaps the very well priced food on offer in the snack stops and the very cute soft toys that accompany the books.
The areas range from super long zip lines, the highest and steepest slides I have ever seen, to mazes both on the ground and in the sky as well as more bridges and tunnels you can count on two hands. Plus I must not forget Monkey's favourite the den building.
Activities galore – It's so much more than a giant playground. As well as the wooden play areas there is also a craft area in the big hat. When we visited we could get faces painted, at no extra cost and make head dresses or spoon people. Again at no extra cost. Right next to it was a little mud kitchen all set up and ready to play with. With brightly coloured bottles of water, little bowls and various cooking implements it was very appealing. There are also shows throughout the day on the storytelling stage. Where exerts from the books come to life in front of your very eyes. Bewilderwood has a packed events schedule which you can find on their website.
Encourages the boys to try new things – As I write this I am not sure I am 100% that this is a good thing! Kipper decided he wanted to be like his big brother and went down one of the tallest slides he could find. It was a little bit heart in your mouth moment but the giggles that followed made it all worth it. Little bags are provided for them to place on their feet and hold onto the handles so that there is less friction. Which does mean they go really fast. But it does also ensure they stay upright.
Monkey is a dare devil so there was no stopping him. He took every obstacle in his stride. He really doesn't have any fear. Even the zip lines which are by far the longest he has been on he mastered on his first attempt.
Constantly being developed – Sometimes places can start to stagnate. But one of the things I like about Bewilderwood is that they are looking to continually develop the park. Having recently opened up the Towering Treetop Tangles. Which is an adventure play area in the sky and has obstacles that are different to the others. The brightly coloured flowers around the top make it ideal for a game of hide and seek.
Its the little things that matter – Even the husband was impressed with how much thought had gone into everything. With little houses put aside for nursing, to feedback cards and all the details high up in the trees. All the staff were very friendly and would not be surprised if many are also actors and children entertainers. They told the stories with such imagination and passion, it really helped to bring it alive to people who had never heard of the books before.
We have never been anywhere like it  – We are so lucky to have the opportunity to go on many different adventures and review days out. It's very rare when we find something that is truly different to anywhere we have been previously. Bewilderwood has achieved this. We spent the best part of the day playing in the woods. The boys lost in their imaginations as they laughed and ran, giggled and tumbled across the play equipment. Much of it is adult size which also means you get to relive the wonderment too if you would like.
Things you need to know:
Ticket prices start from £8.95 depending on your age and height. By booking tickets in advance online you will get the best prices. The park is open February to October. During the colder months it is only open at weekends and school holidays so best to check their website for more information on opening times and dates.
We had a wonderful day at Bewilderwood, I would highly recommend a visit if you are local. We will be returning and we are already planning our return next year when we are visiting Norfolk again. Thank you for having us Bewilderwood.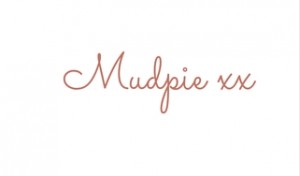 If you've liked this post please follow me on my social media channels:
Mudpie Fridays: YouTube | Twitter | Instagram | Facebook | Pinterest | LinkedIn