Why is it when you return from holiday you feel like you need another one straight away to get over it. Most of this week has been a juggling act more than it is normally. Work commitments and Kipper not being one hundred percent have definitely taken their toll. If you would like to see the last week of our Canadian adventure you can do so here  – Our Adventures in Pictures: 365 Week 28 2019
Saturday 13th July – Day 194
Saturday we woke and had cooked breakfast on the stove in the lodge at Feather Down Church Stretton. After a little deliberation we decided to head to the market town of Ludlow to have a wander around and visit the castle. It was beautiful and we have both agreed we would like to visit again – perhaps for an adults only weekend away. Since the husband saw a number of pubs he wanted to try out. The castle as great fun to explore since there was still a lot of it standing and you can climb several of the old staircases. Although with a three year old it was a little hairy at times. The evening was spent making pasta back at the lodge with a dip in the hot tub.
Sunday 14th July – Day 195
On Sunday we headed to the Historic Working Farm which is only ten minutes from the lodge. We didn't really know what to expect. But we were pleasantly surprised by just how much there was to see. The boys enjoyed both the wood turner and watching butter being churned. I think it was quite an eye opener for Monkey who is just use to helping himself from the fridge! We only stayed a couple of hours because of getting back at a reasonable time. Of course the drive home gave me plenty of opportunity to try and catch up on the blog workload.
Monday 15th July – Day 196
Back to work for me today and I returned to more emails than I care to say. Its always the same when I am on holiday. Today was predominately spent catching up and preparing for client meetings and a presentation I am running later in the week. I also took Kipper to the hospital for some blood tests. I was a little worried as he had never had any before. But turns out he is an absolute trooper and took his own doctors kit with him. They have a great was of doing kids test with a syringe which they then decant into the various tubes and bottles.
Tuesday 16th July – Day 197
Pretty average day trying to catch up still. A couple of meetings with clients. But in the evening we finally confirmed our trip to Dubai for my 40th and our wedding anniversary in September. I have a couple of things which I would like to do while we are there so I now need to make sure we don't leave it too long to book those. Since its taken three months to finally decide on a hotel. No photos today.
Wednesday 17th July – Day 198
London today. I was hosting a presentation with some colleagues and it totally took all of us out of comfort zone. Its the right thing to do, otherwise will just stand still and always feels good after the event. But on the run up you do question whether you are just totally insane in making life more complicated than it needs to be. I also had a large dose of mum guilt today. The presentation had been booked several months ago so it was not something I could control date wise when the letter from school landed on the doormat. Monkey's leaving assembly was on the same day. Not only that he was the narrator. There was absolutely nothing I could do about it. Thankfully we had some photos and video from friends and family. But out of all the assemblies to miss this had to be the one!
Thursday 18th July – Day 199
Another day in London, although at our other office. I do remember when trips to London were a monthly occurrence. Now it seems to be several times a week. Hubby had to be in Leicester for work so left at 5.30 this morning. Kipper had already gone down to the inlaws. Since today was a CPD day for his nursery (that we still had to pay day rate for I hasten to add). So I took Monkey to school club before grabbing a train a whole two hours after I would normally. Thankfully my mum was able to pick Monkey up from school club and Hubby picked Kipper up on his way home from Leicester. We do really need to think about our childcare arrangements as I can only see this becoming more of a regular occurrence.  No photos today
Friday 19th July – Day 200
It felt like it took a long time to get to Friday this week.  Today we went to our usual music class but it will also be our last. He has outgrown it. Which is the end of an era since Monkey went to the same class when he was little. I tried not to think about it too much and focus instead on the fact we have fifty or so Fridays left before he starts school and I want to make everyone count.
The rest of the day was spent doing chores before travelling to Chessington World of Adventures for the Gruffalo's Summer Party. Ironically the weather was awful but we managed and had a great time trying out the rides. Kipper's face when he goes on the Gruffalo ride still gives me all the warm fuzzies
Blog Posts this week
I managed to schedule some posts during the ride home from Shropshire so I am slowly getting back into the swing of things. Although I still have around thirty in my draft queue.
Next week looks just as busy work wise and we are away at the end of the week since Monkey finally breaks up from school on Tuesday. Not sure how that is going to help my to do list!
You are invited to the Inlinkz link party!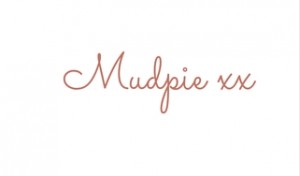 If you've liked this post please follow me on my social media channels:
Mudpie Fridays: Twitter | Instagram | Facebook | Pinterest | LinkedIn