AD – This post is written as part of my brand ambassadorship with Kinder Ice Cream. I have been compensated for my time. 
I have many a happy memory of long Summer holidays when I was a child. A few years ago Hubby and I took Monkey to Dawlish a place I use to visit as a child. Suddenly all the memories came flooding back to me. The stays in the caravans, long walks back from the beach, the swings and sitting on the back steps eating ice cream. Those memories are close to thirty five years old but they have stayed with me. In todays busy consumerist society I want to create the same sort of memories for the boys. Happy family memories which will stay with them for life.
For me it's all about trips to the beach. Perhaps because of my own memories. But I believe that Summer days out do not have to cost a fortune. Quite often its the simple things which lead to the best days. Just spending time together without any schedules or rushing around busy attractions. A chance to switch off from technology, enjoy the weather and focus on the little things. We got a chance to do just that the other weekend when we visited Cromer for my Birthday. It got me thinking about exactly what it is that I am looking to create and I've come up with a little list.
Sandcastles with paper flags – paper flags where a fascination when I was little. So fascinated that I never wanted to use them for fear of loosing thm. When we visited Swansea I managed to find some in a seaside shop. Kipper loves building castles and flags were the icing on the cake, each castle he built had to have a flag. Once he had a line of sandcastles he would delicately (for a three year old) take them out before knocking them down by jumping on them.
Beach treasure hunts – I remember collecting pretty shells wherever we went. It seems Monkey has inherited this magpie nature often searching the shore line for sea glass. When we visited Barcelona last year we found lots of different coloured glass and spent several hours collecting. Although it doesn't always need to be sea glass sometimes just unusual stones will do!
Rockpooling – Give the boys a net and they will fish. Normally all we manage to collect is seaweed but they have fun doing it. Monkey also has the knack of finding the odd dead crab. Of course the jury is out on whether it was dead before or after the rock pooling.
Crabbing – This is a new one to the Mudpie Fridays household. While in Cromer we headed down to the beach front but it really wasn't sandcastle weather. So instead we decided to try crabbing for the first time off of the pier. The kids were so excited by the whole process and thankfully we did very well and caught nine crabs across the three children. The kids excitement was infectious and we all found it a lot of fun. We already have plans in place to go again. I think picking the big crabs out of the bucket will probably stay with Monkey for ages, it definitely took some guts!
Digging a very big hole – Give the boys a spade and they will dig hole. The deeper the better. Somehow they never tire of trying to get to the other side of the world. Once you have dug a deep hole though what do you do? Well you fill it in of course. Preferably with one of the family inside. Burying each other has become a hilarious past time.
Flying a kite – I have always associated kite flying with being at the beach. I think it's because it's the most likely spot for a breeze when there is none anywhere else. We have been known just to go to the beach in the Winter for the sole reason of flying a kite. And to pack kites in the suitcase for trips abroad.
Inflatables & body boards – splashing around in the shallows is fun. It's even more fun when you can do it on an inflatable. This is a relatively new experience for Kipper who has only really been old enough to enjoy the surf for about six months. However that didn't stop him playing on the beach in Venice. I loved listening to him giggle away as the waves approached waiting to be pushed along. Squealing with excitement as they finally reach him.
Ice Cream – Of course no beach day would not be complete without an ice cream.  When we were little we would always get an ice cream when leaving the beach for the long walk back up to the caravan. In reality it probably wasn't that far but when I was small it felt like a long way across sand. The ice creams would keep us occupied for pretty much the whole walk. The boys are no different. They will happily leave behind the fun of the beach for another day if an ice cream is promised on the way back to the car and if that's via the park all the better. It has become our little family tradition.
What memories do you have of Summer as a child?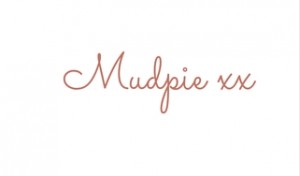 If you've liked this post please follow me on my social media channels:
Mudpie Fridays: YouTube | Twitter | Instagram | Facebook | Pinterest | LinkedIn