Dear Zoo Live on Stage! Giveaway: Dear Zoo is a book which will always remind me of the boys. It was one of Monkey's favourites when he was young and is fast becoming one of Kippers too. For those of you who have not come across the book before its a lift a flap book which details the story of a child who writes to the zoo asking them to send a pet. There is a lion, a monkey, elephant and even a snake. But will they ever send the perfect pet? There have been over eight million copies sold since the book was first published in 1982.
Illustrated and written by Rod Campbell, the brilliant new stage show is touring again from the 4 September and we have a family ticket up for grabs for one of the dates on the tour. Full tour details are on the website  www.dearzooandfriends.com/dear–zoo-live/
Dear Zoo live on stage! is suitable for children aged 2 – 6 years old. The book is brought to life through child-engaging puppets, original music and lots of audience interaction, the show immediately appeals to families and children who already love the book and will serve as a wonderful introduction to those coming to the story for the first time. Commenting on Dear Zoo live on stage! Rod Campbell said
"I can hardly believe that Dear Zoo has celebrated its 35th anniversary and I really am enormously touched and delighted that successive generations of young children continue to love DearZoo – their obvious pleasure when interacting with it is so gratifying to see, and for me is the very greatest of compliments!"
Rod Campbell is the Master of Interactive storytelling and an expert in early learning for pre-schoolers. As a trusted household name, his books have stood the test of time and continue to be a staple addition to the family bookshelf and a popular choice for early years' teachers. The creator of more than 200 books for children, Rod Campbell's unique ability to be both fun and reassuring encourages children to discover and delight in the world around them.
If you would like to take your little ones to Dear Zoo Live on Stage! Then I have a family ticket to giveaway to one of my readers which is for two adults and two children and can be used at any of the venues listed on their website. Venues and times will be subject to availability.
Family Ticket for Dear Zoo Live on Stage!

Competition is open to residents of the UK aged 18
There is no cash alternative offered
The winner will be drawn at random and will receive a Family Ticket to see Dear Zoo Live on Stage! at a venue and time of their choice subject to availability. Tickets are valid for 2 adults/2children or 1 adult/3 children
The giveaway will close on the 18th August at midnight, the winner will be notified through Twitter
The Winner will be asked to provide a full postal address
I have some other giveaways running at the moment so please check them out in the Blog Giveaways Page above.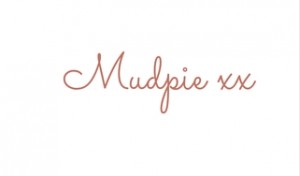 If you've liked this post please follow me on my social media channels:
Mudpie Fridays: Twitter | Instagram | Facebook | Pinterest |LinkedIn
This post is written in collaboration with Dear Zoo Live on Stage! We have been given our own family ticket for running this giveaway.