AD – This post is written in collaboration with wilko 
Summertime kids activities – Monkey breaks up this week for the Summer holidays and he cannot wait. Neither can I, he is most definitely ready. Plus not having to do the school run for six weeks also means I get a break. However with the weeks stretching out in front of us I am starting to stockpile ideas for keeping him busy over the holidays. That is where wilko comes in. They have everything you need to keep the kids entertained over the holidays for several hours at a time. We have been trying out a few of their products in anticipation of the long Summer holidays.
Both boys love being outside and anything which encourages them to get outside gets a big tick in the box for me. Not only do will offer a wide range of different toys, but they are all so reasonably priced, meaning you can get a good variety for them to enjoy.
Wilko boom bat set  – two sturdy bats that come with a light yellow ball and shuttle cock. Made from plastic they are strong enough to withstand a battering from the boys. Kipper particularly loved this set asking to play with it again and again. It was really nice watching them play together. Normally the same toys do not appeal to both of them because of the age gap. However this really did and they had great fun. I can see us using it a lot on the beach as well and it costs just £4.00.
Wilko catch them out game – I use to have one of these when I was a little girl and they were one of my favourites. It's perfect for the younger ages as they don't need to be highly accurate because the sticky pads are a large size. They also have a strap on the back making them easy to hold. Monkey loves this and he will quite happily play on his own if there is no one to play with him. Throwing the brightly coloured tennis ball up in the air and then catching it again. A bargain at £2.50.
Wilko big fun beach ball – sometimes the simple things are the best things. I had no idea that a simple beach ball would keep the boys entertained for over an hour. Just playing catch while in the hot tub or in the paddling pool in the garden. It's a huge hit. A beach essential which we will be using on the breaks we have planned this year. With a £1 price tag it also means that we can pack several in the case.
Wilko small water gun – if Kipper had to choose on toy this would be it. My advice would be to make sure you buy two, and at £2 each its more than doable. Kipper loved this so much. For a small water gun it shoots up to 9m. It's easy to use, Kipper who is just three had no trouble operating it and as it turns out aiming it. There are so many different shoot them up and target games you can set up, it really does offer hours of endless fun.
We all know that with the wonderful English weather there is no guarantee that we will be outside playing in the garden or enjoying the beach. With this in mind I have been researching easy recipes to try over the Summer holidays. Chocolate cake is a hit with all the family and the one thing the boys always ask for. Much of my baking gear has seen better days or got lost in the mud kitchen in the garden. Not that I need to worry as wilko also has a great range of items ready for little hands to get busy with.
Wilko 20cm loose base cake tin 0.4mm gauge – baking is much easier when you have decent apparatus. I am super impressed with the wilko 20cm loose base cake tin. Not only does it come with a five year guarantee but it is part of the nestable bakeware range. Wilko have designed these specifically to save space in the cupboards. The loose bottom really helps and meant that even Monkey could get the cake out of the tin easily. Priced at £3.50
Wilko big mixing bowl 32cm – baking with kids you need something that is lightweight and large. Since the larger it is the more likely the mixture is going to stay in the bowl. It also means that both boys can get around it. Sometimes I wonder when we baking if I am actually making a cake or being employed as a meditator between my offspring. It's so large that you could easily make batch bakes and I intend on using it for our Christmas cake. It has a silicone bottom which makes it non slip and the pouring spout came in very handy when we made our chocolate cake. It is an absolute bargain at £2.00
Wilko wooden spoon waxed beech 30cm – probably the most essential item and only costs 40p at wilko. Well made this good sized wooden spoon is perfect for cake mixing. The fact that they are so smooth and no mis coloured with a 40p price tag it also means that they make a very good craft accessory as well. Or in the case of the boys, make sure they have one each so they don't need to argue over whose turn it is to stir the mixture.
Cake decor gold glitter spray – this is probably the best cake decorating item we have ever used. Monkey couldn't wait to get his hands on it. There is a little pump spray on the top. Depending on how close you hold it to the cake depends on how golden it appears. Its so simple to use that he got a little carried away and our chocolate cake ended up very gold. Thankfully it is 100% edible and looks spectacular. They also stock a silver version which would make a great accompaniment for Christmas when it comes. I think Monkey did a very good job in making our chocolate cake look a million dollars. All for £4.00!
This is just a small sample of the items which wilko stock. They have so many things that are perfect for helping keep the kids entertained over the Summer. Including outdoor toys, baking materials, arts & crafts and items for growing things in the garden. With so much to choose from I don't need to worry about how I am going to keep the kids entertained.
What plans have you got for the Summer holidays? I would love to hear about them in the comments below.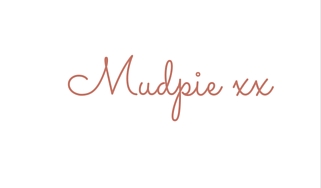 If you've liked this post please follow me on my social media channels:
Mudpie Fridays: Twitter | Instagram | Facebook | Pinterest | LinkedIn