Saturday 20th July – Day 201
We had a slow weekend in general. Which was much needed after all our recent travels. Plus the house needed some tlc and I had about six loads of washing to do. It also meant I could catch up on some blog work which had tight deadlines. One of which involved making a chocolate much to Monkey's delight as it meant he could lick the spoon and bowl. I didn't take any photos other for the collaborations.
Sunday 21st July – Day 202

Another day at home, only leaving to pick up some dinner. Monkey requested fajitas. A lot of today was spent in the garden tidying up. The boys played with their toys, on the trampoline and played football. The only problem is that I never quite get on top of all chores and always want some extra time to finish properly. But still I need to remind myself that doing something is better than doing nothing and even if I didn't work I would probably never get on top of it 100%
Monday 22nd July – Day 203
I travelled to London for work today while Hubby took Kipper to the hospital again for some blood tests. He did very well just like last time, taking his doctor kit with him. We have a doctors appointment book for later in the week to discuss the results. It was hot in London by hazy, still the view from the office still looked amazing.
Tuesday 23rd July – Day 204
Work and nursery for us today. It was Monkey's last day at school today. I am still struggling with the fact that the last three years have flown by so quickly. When he went into reception it felt like such a long time ahead of of us. He was so tiny and how he's so big! He will be going to Junior school from September. It is just across the fields and his class is staying in tact so it's not really an upheaval for him. I did take some photos of him in his leavers t-shirt. However since it has all the kids names on I can't share it on here. So here is a very red and hot Kipper at nursery pick up. There is a lot of building work going on near his nursery which is locating in September away from it. I think he will miss watching the diggers and machinery.
Wednesday 24th July – Day 205
We got the all clear from the doctors for Kipper's second set of bloods. Although we still don't really know what is causing his pain on occasion. A hot day for us all, thankfully I spent most of it in the car for work and was very grateful for the air con. When I picked Kipper up from nursery he was steaming and filthy from playing in the forest most of the day. It was too late to get a paddling pool out, but he enjoyed playing with a water toy I got from the Early Learning Centre several years ago. Although it meant he was late to bed you have to make the most of the hot weather were you get it and by the evening it was quite pleasant.
Thursday 25th July – Day 206
After a busy day at work we packed the car up and left to travel to the Lake District for the weekend. We had planned leaving almost straight from work but in the end we didn't leave till about 8pm because of work commitments. Which meant we didn't get to our Premier Inn until midnight. Opps. Thankfully the kids coped really well with the brief wake before settling back down to sleep. I cheated as this photo was taken in the morning before we left
Friday 26th July – Day 207
Today we have spent the day in the Lake District exploring Windermere before heading to our camping pod for the weekend. Having never visited the area before we have already vowed to come back. Its do beautiful …even in the rain! We are working with the Lake District Pound and will be writing about the local currency shortly. Our task is to demonstrate how many different places you can spend it. I think the boys favourite part was when we found Treetops and they could spend a couple of hours bouncing around in the nets.
Blog Posts this week
You are invited to the Inlinkz link party!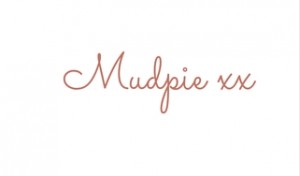 If you've liked this post please follow me on my social media channels:
Mudpie Fridays: Twitter | Instagram | Facebook | Pinterest | LinkedIn