AD – We were invited to stay at Castlerigg Hall as part of  working with the Lake District Pound. I was compensated for my time. I was not asked to write this post in return but wanted to share our experiences 
Review Castlerigg Hall Campsite Inspire Pod: While we were visiting the Lake District with Lake District Pound we stayed in Castlerigg Hall Campsite in one of their glamping Inspire Pods. Not ever having stayed in a glamping pod before we were unsure what to expect. I had visions of needing all sorts of camping equipment. However what we found was a home from home. Perfect for a mini break without a camping stove insight.
Castlerigg Hall Campsite is based on the outskirts of Keswick with the centre being a short ten minute drive away. Keswick has all manor of shops and restaurants as well as various attractions for the kids. We hardly had time to explore the area but being only half an hour drive from Windermere it is well situated. It is a relatively small site catering for all different campers, vans and has some static homes as well. The fact that its relatively small means its extremely quiet a great plus when travelling with kids. The staff are very friendly and couldn't be more helpful. So what did we think of the accommodation?
Castlerigg Hall Inspire Pod
New to the campsite in 2018 there are two Inspire Pods Skiddaw and Helvellyn. The first is designed predominately to sleep two adults and a young child. Where as Helvellyn which is the one we stayed in will cater for two adults and two young children. They are located next to each other at the bottom of the campsite. This does mean there is a small climb up a hill to get to the amenities. Not that this was particularly onerous and I preferred the peaceful outlook. Also you can park directly next to it so there is no need to worry about bags. 
Outside the pod is a large decked area with both an outside sofa and a table with four chairs. With lights in the eves of the pod its perfect for sitting outside and listening to the river tumbling down close by. You can tell that the owners have gone to some trouble with two slate planters flanking the doorway. The deck is enclosed by a fence and simple gate. Which although Kipper could open to did give us a sense of security. 
Inside there is one main living area with a small bathroom off to the side. I was most impressed and pleased to see a flushing toilet and a good sized (and hot) shower. Although small there was plenty of storage and thought had been given to the fittings with a huge mirror and mustard coloured fluffy towels.
At one end of the main living area there is a double electric hob, sink, fridge and microwave. For a tiny kitchen it has all you need to cook a meal. To the side a slim cupboard held plates and bowls as well as a kettle and toaster. A lot of thought has definitely gone into the layout. The main room has a breakfast bar, flatscreen TV, large comfortable bed and a leather sofa bed. All in a palate of mustard yellow and grey. There are ample lights and a double plug socket to make sure all tech is kept charged.
The boys slept on the sofa bed which just about fits in. To our surprise they slept soundly together snuggled down. The pod comes with heating so is suitable to an all round break. Typically the wether was pretty rubbish, with two days of rain. It was very peaceful listing to the rain on the roof in the morning. The only thing that was missing for me really was the opportunity of having a BBQ. I think this would be a great addition for the warmer months. 
Castlerigg Hall Facilities
For a small site a lot of work has gone into it making sure the facilities are good for all. Firstly you can only get access to the site with a security code which is reassuring. They have a shop on selling all the necessities. I was surprised by just how much useful stuff they actually had. It is also a gift shop and has postcards, small toys and to my amazement playing cards. 
To one side of reception there is an inside lounge area, as well as a laundrette and washing facilities. Plus a large kitchen with seating for campers to use. The site also has its own gallery selling professional photos of the surrounding area. There is wifi throughout the site which proved a little patchy at times. Plus although we could get a 4G signal the majority of the time, sometimes it didn't seem to work at all. But I think that is not uncommon in the area in general.
Things we loved about our stay at Castlerigg Hall in an Inspire Pod
The pod itself definitely tops the bill on the glamping side of things. With pretty cushions and chocolates left on the bed. Its the little touches that have gone into it that make the difference.
The shower is hot and has good pressure, which is no mean feat on a campsite
Staff are friendly and helpful nothing is too much trouble
 Location is perfect to exploring Keswick and Windermere
The facilities are super clean and well looked after, I can see why they have a regular client base. Plus its such a peaceful, quiet campsite ideal for when you are travelling with a family.

 

There are some farm animals on show for the kids to observe
As you are on the slide of a hill the outlook is beautiful with the fern lined hills and a lake at the bottom of the valley.
One thing which is always a bug bear of ours is the lack of information in accommodation. I was pleased to find a  huge information pack in the room. Including all sorts of leaflets and also a printed sheet which details points of interest locally and also anticipated walking times.
We had a lovely stay at Castlerigg Hall and would definitely recommend it for families since its a perfect location, lovely and quiet and has great facilities.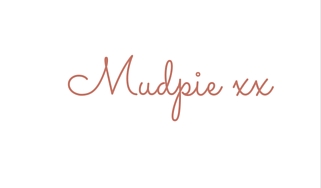 If you've liked this post please follow me on my social media channels:
Mudpie Fridays: YouTube | Twitter | Instagram | Facebook | Pinterest | LinkedIn