AD – I am working with SunSense to spread the word about their new everyday pledge – wear sunscreen every day. I have been compensated for my time and gifted products that appear in this post.
I pledge to wear sunscreen every day.
A few weeks ago Kipper and I travelled to London to take part in a filming session all about sunscreen. It's a campaign that is close to my heart. Because I do wear sunscreen every day, although it's not always been that way. When I was younger I didn't see it as important and didn't give going on a sunbed a second thought. If I could travel back in time and have words with my younger self I would!
As a young adult, I would travel abroad with friends, just like many people did. We would spend all day laying by the pool or on the beach and then party into the early hours of the morning. Quite often falling asleep in the sun and for this reason quite often ending up pink. As I would use the lowest factor possible not to burn badly. It was all about getting a tan and a hangover. I knew no better. However, I am making sure that the boys grow up far more educated than me. SunSense has launched a campaign which is designed to do just that. They are asking the public to pledge to use sunscreen every day on their website – Support the Sunscreen Pledge.
The reason why?
Because 86% of melanoma skin cancer cases in the UK are preventable and you can help reduce your chances of developing the disease by regularly using a high SPF 50+ sunscreen.*
By pledging you will be entered into a monthly prize draw to win a SunSense bundle worth £75. You can also read the reason why others are signing up to the pledge. Some of the stories are really inspiring.
I would like to say the reason why I started to wear sunscreen every day was because of something profound. But if I am being totally honest it was probably more to do with vanity at least initially. While pregnant with the boys the pigment in my skin started to change. I have always had a fair few freckles, but while I was pregnant they came out in force. Suddenly they were all starting to join together and merge into one. This left me with patches of darker coloured skin on my face and arms.
My husband joked that I had the map of the UK on more forehead. That's when I started to wear a high factor sunscreen every day. In an attempt to get my freckles back under control. It worked. Although I am still covered in freckles the big patches of pigmentation have calmed down. But it took several seasons for them to disappear and for me to wear sunscreen every day.
Visiting the doctors …
Then about two months ago I had a bit of a scare. As well as the freckles I also have quite a few moles. Some of which were starting to grow and flare up getting red and itchy. Being a busy working parent going to the doctors to have them looked at kept getting put to the bottom of the list. When I eventually made the time I was rather shocked by the doctor's response. I went in thinking that she would probably think me overreacting and wasting her time.
What I got was told that we didn't have time to wait for the private medical cover to be signed off. She wanted me to see someone within two weeks as a matter of urgency. I left the office feeling a sense of relief that I wasn't being silly but then also the concern about whether she had seen something that really worried her.
The verdict and the lesson learnt
Thankfully when I saw the consultant it was all fine. My moles were changing as a result of getting older and the changes in hormones from having the boys. We talked about preventative measures and he confirmed I was doing the right things. Wearing high factors, staying out of the sun during peak times and wearing sunscreen every day. I left feeling reassured, but also determined to keep up my pledge. It also served as a lesson. If you have doubts then get them checked out.
It is a lesson I am determined to pass onto the boys. For them putting on sunscreen can seem like a chore. Historically its been the last thing in between them and jumping in the pool or going to the beach. Instead, I am trying to make time to put on sunscreen as part of our morning routine. Whether we are on holiday or not.
SunSense sunscreen products
I have used SunSense sunscreen products since Monkey was eighteen months old. He has had eczema since he was tiny and I tried numerous different brands. Until I found SunSense Ultra SPF 50+ and it just worked for him. There was no eczema flare-ups and red angry patches when we used SunSense. They also have a number of different products. As part of the campaign, I discovered two new products to our family. The first is SunSense Kids SPF50+, which is especially formulated for the delicate skin of children over six months. As well as a bottle it comes in a handy rollerball applicator which even Kipper, with guidance can use himself. Plus it is the perfect size to have in my bag. I am not surprised that it is one of SunSense's best sellers.
The other product has replaced my previous facial sunscreen. It is now my go-to product – SunSense Daily Face SPF50+. It is ideal for all year round protection and for everyday use on the face and neck and chest. Containing Vitamin E to help improve the appearance of age spots, it also makes fine lines and wrinkles look smoother, and improves skin's elasticity. I have noticed a marked difference in how my skin feels as a result of using it and won't use anything else.
With products like these it's easy to keep to my pledge. The video below shares my ore detail about my pledge and some other lovely ladies:
Don't delay head over to the SunSense pledge page today to join in.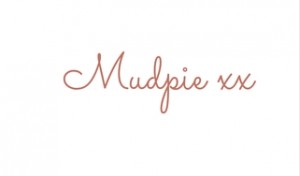 If you've liked this post please follow me on my social media channels:
Mudpie Fridays: YouTube | Twitter | Instagram | Facebook | Pinterest | LinkedIn
wear sunscreen every day