Mudpie Fridays was originally created as an online diary for me, something I was reminded of this week when a friend asked about the name. Each week I keep a visual diary of what we have been up to.  If you want to catch up with last weeks you can do so here – Our Adventures in Pictures: 365 Week 30 2019
Saturday 27th July – Day 208
Today we knew the weather was not going to work in our favour. Despite the mini heat wave last week while we were working. Rain was forecast. So we decided to get a boat cruise across Windermere to go on a Steam Train. It meant that for most of the time we would be inside. The boats has beautifully big windows so it meant you could still see a lot.  Kipper particularly enjoyed the train, although Monkey seemed a little bored. Which does not bode well for next weekends planned adventure. It had never occurred to me that he would be growing out of these things already? Hopefully it was just an off day. After we went to the town we were staying near to visit a Brewery before having a very nice (for a change) family meal.
Sunday 28th July – Day 209

Knowing that we had the long drive ahead of us we chose a quick activity first thing. Monkey has really started to show an interest in climbing. Even having a clip and climb party this year. So we went to a climbing activity centre. Kipper enjoyed the hard play area while Monkey climbed. He wasn't content with the kiddy climbing section and quickly moved onto the more advanced stuff. Although he didn't stick to one colour but made it all the way to the top several times. I am going to see if there is something local for him to enjoy.  The drive home should have only taken about four and a half to five hours. Instead it took nine! Next time we visit the Lake District I am going to make sure we are staying for a much longer period. It has made me slightly nervous of our trip at the end of the Summer holidays which is about as far North as you can go in England.
Monday 29th July – Day 210
Back to work with a bump. Travelling on the Thursday evening last week really made it feel like we were on holiday. With the kids off I really do live for the weekends! I am hoping the weather will hold as I have promised the boys strawberry picking on Friday. I am even considering making jam. I picked up Kipper from nursery and we went to the book keepers to drop off reciepts since it's my business year end on Wednesday. Only to find they have moved and there is nowhere secure to leave them. Slightly annoyed by this. Since I will struggle to drop them during normal working hours. We then headed to the park. It was meant to be a short trip since I didn't get him from nursery until almost six. Of course a three year old has a very different view on a short trip! He was being super cute though and it was nice to make the most of the Summer evening.
Tuesday 30th July – Day 211
Today as a little different for me as I wasn't at work instead I was volunteering at the Sick Children's Trust. Making food for the families staying in two of the houses in London. A friend at work organised it and there were six of us all together. We made curry, chilli, chocolate brownies and lemon drizzle cake.  It felt good to do something different and giveback to those that really need it.
Wednesday 31st July – Day 212
Normal work day. Monkey is still staying down his grandparents this week so after work we headed to the pub with Kipper. There is one local to us that has a bouncy castle which he loves. While we were there he found some 'fairies' enjoying watching them fly off and trying to catch them. I was suddenly transported back to when Monkey was little and the sudden fascination with them. He is always so grubby when we get him from nursery! I am not sure what happened to the fairy in this picture but he was trying to blow it away… those cheeks.
Thursday 1st August – Day 213
Took my car to get the tyres looked at again. Despite only taking it a couple of weeks ago. I have a slow puncture and now having to fill it up every couple of days. Funnily enough this time they found a screw. How it was missed a couple of weeks ago I am not sure. But at least its now fixed for our trips at the end of the Summer. I didn't manage a photo today so here's an extra one I took on Friday:
Friday 2nd August – Day 214
With Monkey home we headed out for the day. Our first stop was Mayfield Lavender fields which were a little bit over if I am honest. Although we did manage to get more colour at the far end. I like to get there early so we have the best chance of a clear horizon. After a wander we had a ride on the tractor before a drink and ice cream for the boys. Our next stop was a local pick your own which had a few lines of sunflowers. Which are probably the closest I will get to sunflower fields this year, as although we are going to France we are staying in the North. I am not sure how many sunflower fields there are in the North. We also picked some strawberries before having lunch and heading home to play in the garden again.
Blog Posts this week
Its been a busy week blog and looking at my editorial calendar I am not sure if I am going to get everything done before I switch off for 10 days at the end of the holidays. I am sure last year it was much quieter than it is this year.
This coming week is a normal working week for me, so it will just be the perpetual juggling act of the school holidays.
You are invited to the Inlinkz link party!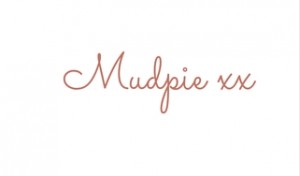 If you've liked this post please follow me on my social media channels:
Mudpie Fridays: Twitter | Instagram | Facebook | Pinterest | LinkedIn