AD – We were gifted tickets for the Day out with Thomas event  in return for sharing it on social media
Review A Day out with Thomas on the Watercress Line – On Saturday we drove over to mid Hampshire to go on the Watercress Line. From now until the 11th of August  they have a very special guest joining them – Thomas the Tank Engine. Thomas is one of Kipper's heroes so the opportunity to meet him in person was too great to turn down.
When we arrived  I was pleased to see that plenty of parking had been made available in the field next door to Ropely Station. It is possible to buy tickets on the day or prebook online. If you buy online then you will avoid any queuing at the entrance. And since its the middle of the Summer holidays if you are thinking of going its probably best to do the later. 
As we entered we were given a whole host of things. A certificate to get signed by the fat Controller, timetable of events and a Passport. The passport is designed for the boys to complete throughout the day with certain things to tick off and little activities to keep them busy.
In my head I thought we would only be there for a couple of hours. However I had totally underestimated the amount of things to do there.  As soon as Kipper saw Thomas coming down the track his face lit up. It really was a very special moment to watch. Of course we had to go on Thomas who goes up and down pretty much all day continuously. Unless one of the larger engines needs to get onto the platform. The ride literally takes about five minutes. But for a three year old it encapsulates so much more. Kipper never tired of watching Thomas puff up and down the track.
At Ropley you can catch one of the larger steam trains who the boys decided were Hero to either Alresford or Medstead Head both of which are between a 10-15  minute ride from Ropley. We headed to Medstead Head first. The train will stay in the station for about half an hour. Which means that you have plenty of time to look around and take part in the activities which have been set up. I also really like the fact that you are then not left waiting to get on another train at a later date. We sat in the buffet car which meant we could also get drinks for the kids which was a bonus I wasn't expecting.
At Medstead Head we played spot the engine and looked in the signal box. Which Monkey found fascinating. There was also arts and crafts as well as refreshments. Then we travelled through to Alresford. Here you could get unlimited rides on Diesel and Toad. But the boys had spotted the ice cream truck outside, so instead we had ice creams and looked at the model railway. There was also a vintage bus and steam engine outside the front. With bunting everywhere it felt very much like a Summer fair.
Back at Ropley we had another ride on Thomas before trying out the two vintage fairground rides. Normally those sorts of rides are extra so I was very pleased to see them included in the price of the ticket.  Also at Ropley there is a 'Rusty & Dusty'  entertainment and magic show which the kids found very funny. At certain points throughout the day they also do story time with the Fat Controller although we didn't catch that on our visit.
I really like that you can go up and down on the trains as much as you want. With plenty of carriages we had no trouble finding a seat. The boys were even given some story books and activity books which kept the boys busy during lunch and when we were on the longer journeys. There is plenty of options for food with places to grab food at all of the stations.  We had a great day out with the Watercress Line and Thomas and we can't wait to visit again next year.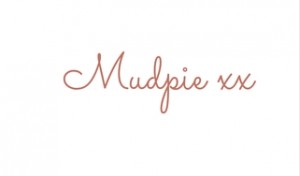 If you've liked this post please follow me on my social media channels:
Mudpie Fridays: YouTube | Twitter | Instagram | Facebook | Pinterest | LinkedIn