AD – We were gifted the items included in this post for the purpose of review. I was also compensated for my time.
Stuck On You Name Labels Review – I am super impressed with myself as for once I am pretty organised for when Monkey goes back to school in September. Although he is going up to the Juniors school so although I have all the school uniform sorted and new shoes. I still need to buy some extra bits. Mainly stationery, which worries me since, we are talking about the same child that managed to loose four school jumpers in one week last term.  How is he going to keep track of a ruler?  I was seriously thinking I would have to buy things in job lots until Stuck On You got in contact. Having worked with them before reviewing their Bento Boxes which are still going strong, I hoped their labels would be as good quality.
If you have not come across Stuck on You before, it was created by a mother in her spare bedroom 23 years ago. Today they ship to over 15 different countries. Their name labels were the first product they produced and the one I have been testing out. Firstly there is so much choice on the website you are bound to find exactly what you are looking for. They produce labels for every use you can think of and not just for school lunchboxes! They even do labels specifically for pencils. However if you are anything like me and always running around like a headless chicken. Then you will pleased to know they also produce value packs!
Not only are these fantastic value for money but it also means that you will get a great selection of labels. Making decision making so much easier! I opted for an 'All You Need Pack' for each of the boys. Saving over 50% on the contents if brought individually. The website is incredibly easy to use, labels are personalised before they are added to the basket.
First you add your child's name and surname, before choosing a design. There are fourteen different ones to choose from including the option just to have a name with no design. Which is a great idea for older children. As it is Monkey at seven is starting to want to appear cool. So I chose a simple blue design design for him, since blue is also his favourite colour. Kipper on the other hand is digger mad so that was an easy choice too. There is a good choice of  both boy and girl designs.
After choosing the design you can select the font. There are twelve options to choose from and because they are included on the screen in a pictorial format  its easy to see the options. The fonts are quite different, which is nice as sometimes they can be a little samey.
In the 'All You Need Pack' you literally get everything you could possible want. They are a good option if you need to label a lot of new things such as starting school or nursery. Not only that it means I will not now have to worry about ordering new labels for ages, as I anticipate I have enough to see Monkey through most of his Junior School years. In the  pack you get:
52 Medium Name Labels – 50mm x 20mm
26 Medium Iron On Labels – 50mm x 20mm
100 Mini Name Labels – 46.6mm x 6.6mm
100 Mini Iron On Labels – 46.6mm x 6.6mm
18 Square Name Labels – 24mm x 24mm
26 Medium Round Name Labels – 24mm x 24mm
10 Shoe Labels – 55mm x 49mm
2 Designer Large Bag Tag
I particularly like the bag tags, they are really sturdy and have a nice finish to them. I have been busy labelling things for Monkey's return to school, so I guess the question is what do I think?
Things I love about the Stuck on You Labels
With all the personalised options its unlikely you will ever get two the same at school, meaning its easy for them to spot their stuff even before they can read.
Its possible to order the labels in just a few clicks perfect for busy parents
The quality is second to none. The standard labels are lovely and thick and almost have a plastic coating on them., which means they are scratch resistant. The printing is bright and colourful with no blurring.
The labels themselves are designed to be hard wearing. The stick on labels are microwave, dishwasher and freezer safe. Meaning you don't need to worry about where you pop them.
Iron labels are also washing machine and dryer safe.
The labels come in a little pocket which includes detailed instructions of how to apply them. The iron on labels also have a little wax sheet which you place over the top to protect the label itself.
The iron on labels are particularly thin which means that there boys don't suffer with any irritation or itching if the clothing labels are around the neckline.
Postage is free when you spend over £35
I am very happy with the labels which I have ordered for both boys  and will be making good use of them for new school uniform and nursery clothing. If you would like to try the labels out for yourself Stuck on You  have offered one of my readers the chance to win an All You Need Value Pack. You can enter via the gleam application below, please note the T&Cs:
Stuck On You Clothing Labels – All you need value pack worth £39.99

Competition is open to residents of the UK aged 18
There is no cash alternative offered
The winner will be drawn at random and will receive a personalised All You Need Value Pack
The giveaway will close on the 31st August at midnight, the winner will be notified through Twitter
The Winner will be asked to provide a full postal address
I have some other giveaways running at the moment so please check them out in the Blog Giveaways Page above.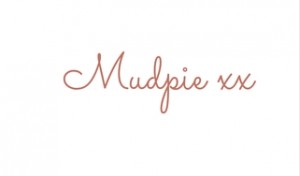 If you've liked this post please follow me on my social media channels:
Mudpie Fridays: Twitter | Instagram | Facebook | Pinterest |LinkedIn