Whale watching in Vancouver – As soon as I realised we were going to Vancouver on our trip to Canada I knew I wanted to try Whale Watching. Its a popular activity with a large number and choice of different tour operators. All offering slightly different things and in different areas. It was a bit of a mine field when making a decision on which ones right for you. As this activity is not cheap so it is important that you do you research. 
When I was looking I had certain parameters which made it a lot easier for me to narrow it down. Taking Kipper with me I knew I couldn't do a whole day session. It would probably drive us both nuts! So a half day suited me fine. Kipper was fascinated by the sea planes but I wanted to save that experience for when Monkey was with us. I also had no means of transport not having hired a car. So the tour had to come out of Vancouver itself. There are many that go from Victoria or Telegraph Bay. I opted to go for a tour with the Prince of Whales.
I booked ours online, but there are a number of tour operators along the harbour and in and around Canada Place and Granville Island. Granville Island is where we picked our tour up from. As an aside its worth spending a little time exploring the food market and craft shops. Kipper and I sat outside and watched the boats come and go. It only costs a few dollars for a return from English Bay across to Granville. Kipper was free and they can accommodate buggies. Its pretty relaxed its little boats going back and forth all the time.
Before going on the boat itself you get a full safety briefing. Its best to wear long trousers and have coats and jumpers with you. The boat really gets up to speed and it can get quite cold out on the water. Our boat did also have blankets which were a godsend when Kipper decided to have a sleep just as we left the harbour. It did mean that I could take in the disappearing skyline. I chose to sit at the back of the boat with him. Not only were we more sheltered here but I had no idea what his sea legs were like. Plus although at the top you potentially get better views Im not sure its the best place for a three year old.
Fate was smiling on us as we managed to catch a pod of Orcas about half an hour out of Vancouver. A lot of the tour companies will talk to each other to let them know sightings to give everyone the best chance to seeing them. There are also very strict regulations around how close you can get and what position the boat is in compared to the pod. The crew on our boat were conservationists and extremely passionate about the whales. Me move around them often cutting the engine all together and they were never enclosed in anyway.
Its possible to identify Orca by the shape of their fins. It turns out to a pod which they know well. The matriarch was an Orca which had been released into Canadian waters from captivity in 1986. Within the pod we shaw both her children and her grandchildren. They estimated the she is around fifty. The boat drifted for a bit as we watched them break the water. It was so peaceful, the silence only broken by them. We must have spent about an hour and a half with the pod before we left them.
The morning tour had gone all the way down into US waters trying to find whales and had failed, so we were very lucky. As we headed back towards shore we went to s specific piece of coastline to see some grey seals. There were a number of pups too. Plus we got lucky and spotted some bald eagles. 
Obviously there is no guarantee that you are going to see whales. However the tour companies do try hard to ensure you do. It was a fantastic experience and I am very glad we did it.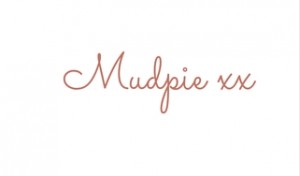 If you've liked this post please follow me on my social media channels:
Mudpie Fridays: YouTube | Twitter | Instagram | Facebook | Pinterest | LinkedIn