I won't lie its been a busy and tough week which has seen me spend it flying solo. Although I would much prefer for Hubby to travel in the Summer months when it is quieter for me work wise it still makes the juggling act that much harder. Needless to say I have not been great at taking photos or trying to keep on top of everything. You can read what we got up to last week here  – Our Adventures in Pictures: 365 Week 31 2019
Saturday 3rd August – Day 215
Before Hubby went away we had a great day out at the Watercress Line with Thomas the tank engine. He is one of Kipper's heroes so he was terribly excited when he saw him for the first time. Although that was swiftly met with tears when we had to get back off the engine again. Despite the toddler tantrums and meltdowns we had a ice family day out. Exactly what we all needed.
Sunday 4th August – Day 216
Since the London bike ride was on I took the decision to travel to Hampton Court by train. It went okay as I drove to Epsom. But the change over at Raynes Park was painful. The boys did well on the train and behaved lovely. Now Monkey is that bit older he likes to help with Kipper. It was worth the faff though as we had a good  day exploring the Palace and taking part in the Henry VIII Sporting Academy. So much so that neither wanted to come home. Which resulted in a late night for all!
Monday 5th August – Day 217

A work day for me and a meeting in Greater London which I had to drive to and consequently took up most of the day. Monkey is spending time with his grandparents again this week because of the school holidays. So it was just me and Kipper. The only photo I took was for a campaign for a hotel chain. Kipper and I drew a hotel after nursery, or rather I drew it and he directed me in how it should look. It had to have a red door and round windows.
Tuesday 6th August – Day 218
With the Summer its starting to quieten down a bit at work giving me a bit of time to plan. The roads are closed around Kippers nursery as they are building. He finds the whole thing fascinating and we often stop for a little nose. Although the extra walk in the morning up from the bottom of the road is helping me to keep my steps up! Albeit frustrating when I am running rate for work.
Wednesday 7th August – Day 219
I was in London all day today running a strategy session for a colleague. This is the picture I took walking over London Bridge. The Thames looked particularly brown, and there were lots of tourists around taking pictures. I do wonder what they think of the state of it? I had planned on trying to catch up on some blog work in the evening but ended up falling asleep on the laptop.
Thursday 8th August – Day 220
Long client meetings and then I met a colleague after who is having some of our baby bits including our red highchair.  Turns out the boys a little attached to it! But it is time it went to a better home and I am fed up of it being used a dumping ground in the kitchen. I picked Monkey up from his grandparents before getting Kipper. I thinkKipper has definitely been missing having him around and vice versa. Since Monkey had brought him a little present while away. His love language is definitely gifts. I caught this picture of the two of them. Kipper looking really grubby as usual after nursery. My energy still has not returned.
Friday 9th August – Day 221
Today we had planned to go out with friends but the weather forecast put us off. We are still hoping to get the maze but I am not sure it will be this weekend. Instead I took the boys to get their haircuts and Monkey some stationary before we go back to school. Since we are away for the end of term and there will not be time when we return. Kipper wasn't sure about getting his hair done, its been that long. Instead of sitting in the car he ended up on my lap and refused the gown. Which resulted in both of us getting covered.
Afterwards we headed to a local stud for the boys to have a chance of going on a riding lesson. Neither has ever sat on a horse before. Kipper took one look at the little pony and refused so we walked the horse round instead for a little while before he lost interest. Monkey on the other hand took to it like a duck takes to water. The instructor said he was a natural. Not sure if thats what they say to everyone but he was trotting around holding only the reins after about fifteen minutes in. Which meant he got to go outside.
Blog Posts this week
This week has been busy  so I haven't managed to get as many blog posts as I wanted stock piled. I may have to accept its just not all going to happen before we go away.
This coming week is a normal working week for me, so it will just be the perpetual juggling act of the school holidays. I am totally on count down for our holiday.
You are invited to the Inlinkz link party!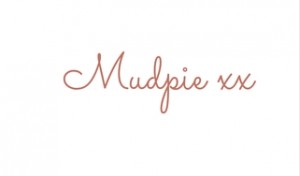 If you've liked this post please follow me on my social media channels:
Mudpie Fridays: Twitter | Instagram | Facebook | Pinterest | LinkedIn