AD – We were gifted the items included in this post and I was compensated for my time
I always feel slightly guilty. Kipper very much has second child syndrome. Almost everything he has toy wise, clothes wise and even room wise is a hand me down from Monkey. His bedroom is the nursery we decorated over seven years ago for Monkey. The furniture he sleeps on and we store his second hand clothes in was at one point Monkey's. Of course he does not know this, to him its his. But that doesn't stop the guilt. Really he has outgrown the nursery. He should have a little boys room now rather than something dedicated to Humphrey the elephant.
However we are hoping to move and the thought of decorating the bedroom before we do that fills me with dread. After all its very likely whoever buys the house will want to redecorate to their tastes anyway. So I was after a quick update and one way to do this is with art work. Desenio kindly offered to send us some art work from their website so it seemed like a perfect opportunity to update his bedroom.
If you have not come across Desenio before, they believe that stylish wall art should be affordable to everyone. Founded in 2010 they already have an online presence in 33 countries. They sell Scandinavia's widest range of posters along with frames, hangers, picture ledges and clips.  There is so much choice on the website its difficult to know where to start. Which is why I was pleased to see that they had some Gallery Walls that gave loads of inspiration. They are broken down by category so  I headed straight for the children's category.
Not only do the gallery walls give ideas of prints they also show how the frames can all fit together. If you find something that you love then you can actually buy it as is. Great if you are in a rush. I decided to choose separately and looked through the children's category. If you are a regular reader of Mudpie Fridays then you will know that we have a thing for travel. So I wanted to incorporate this into the pictures I chose and I also wanted to make it personal to Kipper. When I selected a print the correct size frame would appear so I could also add it to my basket. I opted for dark wood frames to match the nursery,  there is a wide range of choice so you should find something to match your existing room.  I found the whole experience really easy and enjoyed looking through all the beautiful pictures.
The art work arrived quickly and was packaged really well. The prints were delivered in a big black tube all rolled up with the frames underneath. It meant everything was in perfect condition. I couldn't wait to see them and was instantly impressed with the quality of the paper and the thickness. For Kipper's room I had chosen the following:
Alphabet H (21cm x 30cm)
Rules of a Superhero (30cm x 40cm)
World Map of Animals (70cm x 100cm)
Exploring (13cmx 18cm)
All came with corresponding dark wood frames.
Monkey and I decided to put the frames up as a surprise for Kipper while he had a snooze. I was pretty impressed we managed it considering the height and size of the World Map Pictures. But with all the hangings on the back of the frames it was super simple. We were both pretty happy with our handiwork. Thankfully Kipper was equally as impressed. It's really helped the room feel less like a hand me down nursery and more like a bedroom for a little explorer.
Desenio Discount Code
Desenio have given me a discount to share with my readers and followers. My code "MUDPIE" gives 25% off prints* on all Desenio sites until midnight 15 August. Follow @desenio for more inspiration!
*Except for frames and handpicked/personalised prints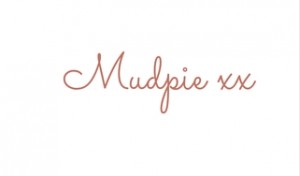 If you've liked this post please follow me on my social media channels:
Mudpie Fridays: YouTube | Twitter | Instagram | Facebook | Pinterest | LinkedIn