My second week of flying solo which has if I am honest taken its toll since its coincided with a particularly busy time for work and for the blog. So I have ended up with late nights and early mornings and burning the candle at both ends. Thankfully Thursday is my last day in the office for two weeks and although I haven't managed to switch off completely from the blog while we are away due to commitments that have over run. I will not be writing!! If you want to catch up on what we got  up to last week you can do so here – Our Adventures in Pictures: 365 Week 32 2019
Saturday 10th August – Day 222
Today I had a big blog job that included a lot of photos and a lot of playing. Which kept the boys happy while it rained. When it dried out a bit we managed to get to the local nature reserve and go on a bug hut. The boys had a great time and it was nice to get out in the fresh air. For once we also left the buggy at home which meant that Kipper had to walk all the way and it gives me hope that one day we maybe able to dump it all together!
Sunday 11th August – Day 223
After a day of chores yesterday we headed to a local adventure park and zoo which we were invited to. We had a great time and both boys fell asleep on the way home. This was my favourite photo from the day as they are wearing their rainbow t-shirts on a rainbow bench. The bench was a buddy bench for children that wanted to find other children to play with. Although as they get older I realise the boys look more and more different from each other…
Monday 12th August – Day 224

Back to work and back to my long to do list. I am burning the candle at both ends this week and didn't manage any photos other than those after shower time. When Kipper gave a new toy a whirl.
Tuesday 13th August – Day 225
I was out on the road all day today managed no photos at all. Ive one eye on getting ready for our break so evenings are mixture of work, washing and planning. Definitely spreading myself a bit too thin but its not for long. Monkey is away with his grandparents at the moment and he decided we should FaceTime last night. Which he thought was very cool… especially when we could put masks on with one of the apps. Made me realise just how quick he is growing up.
Wednesday 14th August – Day 226
Jeezzzz I am totally fed up with the weather. And it's flipping cold too. Ended up getting changed before doing the nursery run into sheepskin boots and a jumper. Its the middle of January! Just looking forward to the end of tomorrow and the out of office going on. Only then I need to pack…. I took this photo of Kipper when I picked him up from nursery. I think they had been playing in the mud!
Thursday 15th August – Day 227
Just about managed to get everything ticked off the work to do list. Although it did mean that I didn't manage any photos again. I was intending on packing in the evening but by the time it came round I didn't have the energy so I actually had a night off. Working four days a week and doing about forty hours all of the blog work I do is in the evenings or at the weekend. Consequently I don't think I have had a night off for about three weeks – turns out I needed one. Hubby came back from his two week road trip in Europe
Friday 16th August – Day 228
Should have packed last night instead of having the evening off! Today we dropped the cat on holiday  before heading into London to visit HMS Belfast. Typically the weather did not play ball as I was hoping for some pictures of the London skyline with the boys in the foreground. But regardless we had great fun exploring the ship. I was so surprised by just how much there was to do there. If the weather had been better we also planned on going up the Shard but with the cloud and rain we thought better of it. Plus we still needed to pack…
Blog Posts this week
Well no surprise I didn't get everything scheduled but I was still productive albeit not as productive as I wanted to be!
Next week I will hopefully be enjoying some much needed family time with the boys and Hubby as we explore Normandy. Fingers crossed for good weather.
You are invited to the Inlinkz link party!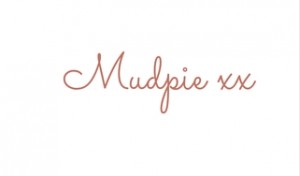 If you've liked this post please follow me on my social media channels:
Mudpie Fridays: Twitter | Instagram | Facebook | Pinterest | LinkedIn