AD – We were gifted the pair of Treads School Shoes in return for this blog post. 
Review Treads School Shoes: I can't quite believe that Monkey is moving into Junior School in September. It makes me question where the last three years have gone. It also means a whole new uniform. Which I have been busy buying and labelling, and school shoes. Treads have been in contact and asked if we would like to review a pair of their school shoes. Monkey on average goes through a pair of shoes a term. Most of the time it's because he's knackered them out not because his feet have grown. Which not only is expensive I also find it hugely frustrating.
As he moves into Junior school I can see this becoming a bigger an bigger problem. Since the games are likely to get rougher and his love for football is not going to diminish. Plus his feet are not growing at the rate they were. So when I heard about Treads Shoes and their 12 month indestructible guarantee I was intrigued. Time will tell to see if they stand up to Monkey's antics at school but from what I have seen so far I am very impressed. More importantly Monkey likes them and they feel comfortable. 

Things we love about Treads School Shoes
The website is so simple to use, allowing you to filter on size and style. Monkey is still not great with laces so we opted for one of their new designs London at £45.  I have noticed as his feet have got bigger the price of school shoes has gone up. The price is comparable with our normal high street brand. But with the added guarantee! Not only that there is free delivery and free returns.
There is help to measure your children's feet. You can either order an online measuring gauge or there is the option for downloading a paper measure.  As well as a helpful video. I had recently got Monkey's feet measured so we went for half a size bigger to make sure there is enough room to grow.
The way they are constructed is very different from many other shoes. Using a "strobel" technique the upper is placed into a mould and the sole is then injected around it creating one unit without the need for any gluing. Not only that but the heels are reinforced to make sure there is no splitting and all seams are reinforced. The sole is designed to be non slip, hardwearing and doesn't mark. You can see from the photos it is very substantial and much better than many other brands we have tried.
They use Permair Leather which I had never heard of before. Specifically designed to be breathable and water resistant. Perfect for an active seven year old.
Monkey has narrow feet. However if your child has wider feet then the clever people at Treads have thought of everything. Underneath the inner sole there is a removable flat bed. Which when removed means gives extra width to make a more comfortable fit.
Win a pair of Treads School Shoes
I can not wait to see how Monkey gets on with these when he starts his new Junior School in September.  There are lots of styles to choose from which have been designed for boys and girls from the age of 6 to 16. Sizing starts at J11 and goes all the way up to size 11. The people at Treads have given my readers the chance to win their own pair of indestructible school shoes. You can enter via Rafflecopter below, please note the T&Cs and good luck:
Competition is open to residents of the UK aged 18 and over
There is no cash alternative offered
One winner will be drawn at random and will receive their choice of Treads School shoes subject to availability
The giveaway will close on the 26th August  at midnight, the winner will be notified through Twitter
The Winners will be asked to provide a full postal address
I have some other giveaways running at the moment so please check them out in the Blog Giveaways Page above.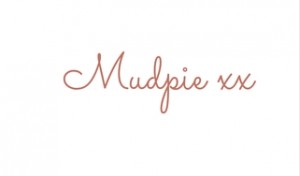 If you've liked this post please follow me on my social media channels:
Mudpie Fridays: Twitter | Instagram | Facebook | Pinterest | LinkedIn