AD – We were invited to visit HMS Belfast by Imperial War Museums. All words and opinions are my own. We were compensated for our time.
5 Reasons to visit HMS Belfast with kids – Quite often I find myself walking across London Bridge for work. Each time I do I can't help but look down the river and marvel at HMS Belfast resting peacefully on the water with  Tower Bridge in the distance. It has got to be one of the iconic sights of London and one which many a tourist tries to capture. Yet for some reason I never thought about taking the boys to visit the floating museum.
In hindsight I think I had it pegged as an older kids activity. Turns out my assumption was wrong. Monkey had a brilliant time exploring the old vessel. And with our up coming trip to Normandy for the Summer holidays it was perfectly timed.
There is so much to do on board with many of the activities suitable for children aged five and over. For me teaching the boys about the the conflicts that happened when their grandparents were growing up is so important. To seek to understand what these generations went through so that we don't have to is a poignant message. The family activities we enjoyed were designed in such a way to do just this. Bringing to life how it would have been living and serving on the ship.
5 reasons to visit HMS Belfast with kids
Take part in the Family D Day Mission*
Families that are visiting can take part in a very exciting D Day Mission. At the entrance Monkey was given a little bag which included included various activities he needed to undertake around the ship. Its is a great way to make sure you visit all the key areas.
He was introduced to sailor slang, the individuals that would have served on the ship, which job he was mostly likely suited to, what life was like on board and how to predict the right weather for sailing. As well as cracking secret messages and trying out morse code for the first time. Effectively you are guided around the museum by a leather journal which tells you which of the props in the bag to use at which stop. It makes it so much more interactive for children and takes about an hour and a half. If they are anything like Monkey they get distracted by all the other things going on too. So we ended up spending a good four hours on board, much longer than I anticipated.
Turns out Monkey would have probably been an engineer. No surprise there. He particularly enjoyed the morse code activity as well. When we visited there was a sailor who showed us how it worked and explained a little more around why it was used. Even as an adult I learnt a lot I hadn't learnt from school. Then Monkey had the chance to spell out his name in morse code for him to decipher.  At the end he was given a certificate with the morse code alphabet. Definitely something for show and tell when he returns to school in September.
Explore the boiler and engine rooms
As soon as he realised this was an option Monkey was desperate to go down and explore. The only way down is via steep ladders, the sort you need to go down facing. I think this added to the excitement for him. You will be pleased to know that it is so well laid out that there is only one way up and one way down. This means as you follow it through you go up and down all over the place.
You get the feeling you are somewhere you shouldn't really be. There are so many dials, copper pipes and handles it makes you really think about how much knowledge there must have been to run the ship. Seemingly being drawn to engineering Monkey was in his element. The audio guides helped to explain the things we were seeing. There was also a member of staff moving around, offering helpful explanations. One of the things which really struck Monkey was the fact that they managed to condense seawater enough to be able to drink it.
This was the only part of the ship which Kipper was too young to visit. Purely because of the steepness of the ladders. For us this really wasn't a problem. There was plenty for Kipper to look around upstairs. It gave Monkey a chance really get to explore areas of a ship he would never ordinarily see and a chance to experience a day out suited to his age group.
Deck and sights of London
I think the London skyline is beautiful. Being on the deck of HMS Belfast you got a different perspective of the well known London buildings. Such as the Gherkin, Shard, Cheese Grater and Walkie Talkie, along with the beautiful Tower Bridge.  On board there is a cafe and should the weather of been better we would have sat outside and enjoyed it. However it was raining so we opted to each lunch inside. But that didn't stop the odd photo opportunity.  We headed to the bow of the ship  for a Titanic moment before marvelling at the huge anchor and chains. Both boys were fascinated by them. Looking up at the gun turrets from the deck you realise just how imposing the ship is.
Sit in the Captain's chair
It took us a little while to find but there was no mistaking it. Monkey was quite taken with the idea of being Captain for the day. Looking out the windows towards the Thames. There is a little navigation room which proved particularly interesting as well as the opportunity to view the Captains and officers quarters. Compared to the Mess Halls downstairs it left Monkey with no doubt the role he would have wanted.
In the operation room Monkey got to see radar for the first time. There was also a cool game where you could navigate the ship with your finger. Trying to avoid things that would make you sink. I am not sure he would have made a very good navigator!
Experience the Gun Turret 
You can go in several of the gun turrets, the largest has been turned into an interactive experience. A video is shown every five minutes that explains what it would have been like for a sailor in 1943 during the war. The video documents when HMS Belfast sighted the German battle cruiser Scharnhorst and engaged it during the Battle of North Cape. The whole turret shakes as it fires and smoke effects add to the drama as it unfolds around you. It really made you think about what the men would be doing and experiencing during the battle.
When aboard you can not help but feel humbled by the duties that the ship performed during active service. The men that fought and served their country during World War Two and its subsequent missions. It's an important history lesson that we should all seek to understand and teach. The fact that Imperial War Museums has created an environment where children can do this in a fun interactive way is so important. I would highly recommend a visit to HMS Belfast. We will be looking to visit the other four museums that the charity curates shortly so that we can teach Monkey more about our history.
If you would like to read more about what you can get up to as a family on HMS Belfast then you can do so on their Families Page.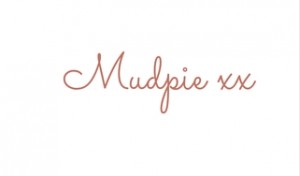 If you've liked this post please follow me on my social media channels:
Mudpie Fridays: Twitter | Instagram | Facebook | Pinterest | LinkedIn
*The family D Day Mission runs every day apart from Wednesdays and Saturdays between the the hours of 10am and 2pm