AD – The items included in this post have been gifted by eBay and I have been compensated for my time
I always look forward to the long Summer holidays. Life slows down and it gives us much more opportunity to spend quality time together as a family. However by the end of the six week break I have used up all my ideas on how to keep the boys entertained. Instead I spend each evening online searching frantically for ideas. I am sure I am not alone in this. So when eBay got in contact and challenged us to come up with seven activities for the last days of the Summer, I wondered if I would be able to meet it. I was thankfully greatly mistaken. With so many items for sale there are lots of ideas. Here are seven to get you through the last days of Summer for under £70.
Planting a Herb Garden
Monkey loves to cook and enjoys helping out in the garden. The thought of a herb garden just for him really appealed. I also liked the idea that he would be able to nurture and care for it long into the Autumn months.  We are planning on visiting Italy in October so when I spotted the Pizza Garden it seemed perfect. Growing Parsley, Oregano and Basil in the kitchen. The kit also has a crafting element that elongates the activity. First placing stickers around the tub and then painting with the little wooden name signs with the included paint and brush. Before planting the seeds. He is very excited to watch them grow.
Giant Garden Games
The boys are at the age where they are starting to play together. It is lovely to watch and I am actively seeking out play things that encourage this. Plus they both love to be outside and it means that I can tidy up inside while they are wrecking the garden instead of their bedrooms or the front room. eBay has such a wide variety of outside games that I found it hard choose but we settled on a Giant Snakes and Ladders Board. Its a two in one game so on one side there is a snakes and ladders board and on the other side is Twister.  The boys enjoy snakes and ladders anyway but put in an inflatable dice and it becomes twice as exciting.
Movie Marathon
I do find that when its all go go go the boys can get tired and grumpy. Trying to mediate between the bickering and tantrum throwing is exhausting some days. So having a bunch of movies to fall back on those days is a must. When we are after a quiet day, drawing the curtains, fixing some popcorn and settling down on the giant bean bags and pretending to be at the cinema seems to really help restore balance. Finding something that fits between Kipper's and Monkey's ages can be difficult but on eBay I found this great set of three DVDs – Jake and the never land pirates.
Scrapbook Day
Each Summer Monkey goes back to school in the Autumn term full of stories of our adventures. They normally do a show and tell and have to write a story about what they got up to. So this year he will be going back to school with a scrapbook that includes all the things we have gotten up to. A traditional scrapbook full of tickets, leaflets and anything they have picked up along the way. Plus the odd photo included for good measure. It also gives Monkey a chance to practice his writing, since he doesn't generally like to do much of that during the holidays. A scrapbook kit is perfect as it has everything you need together and a box to store it in afterwards.
Healthy Snack Baking
I am guilty of not cooking with the boys enough. Monkey especially likes to cook and bake. It teaches them valuable life skills but also more recently its been helping with Monkey's maths too. Baking is a great indoor pass time for when the weather is not playing ball which lets face it that has happened a lot these holidays. I wanted to make  some low fat and low sugar cookies and all I needed to get the boys involved is a Kids Silcone Baking Set. Of course one of the good things about baking is being able to eat what you have made. With Monkey having to take school lunches each day now its also good to get him involved in the making of them.
Friendship Bracelet Making
Monkey misses his friends during the Summer holidays. His favourite part of school are his friendships. Although we have a Whats App group to try and get everyone together, its tricky with Summer holidays, people working and other commitments. So we have been making friendship bracelets for when he goes back so that he can give them to his friends. When I was a little girl and made friendship bracelets I am sure it was a lot more complicated than the Friendship Bracelet Kit you can get on eBay. The set has two foam pads with coloured marks around the outsides which correspond with coloured threads. You move the threads around the foam circle in a specific order depending on the pattern you are following.  Its so easy that even I managed to give it a go and found it quite addictive.
Nature Watching and Hunting
We spend a lot of time outdoors as a family. In fact I find that if the boys don't get time outside then they go a little stir crazy. Which consequently means we all do. Getting out and about looking for bugs is a favourite pass time. Kipper struggles with being so little so the scissors in the Bug Kit we chose work perfectly for him. It also means that anything he catches does actually survive! By taking a bug kit when we go out I have noticed that it also prolongs our trip significantly.
So I think we stood up to the eBay challenge pretty well, finding seven easy things to do with the boys in the last days of Summer. All for under £70. There's so much choice you are bound to find something to keep the little ones entertained for a very good price.
What are you planning for the last few days of Summer? I would love to hear about them in the comments below.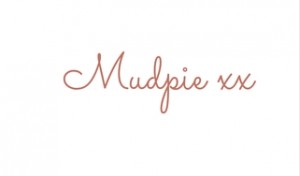 If you've liked this post please follow me on my social media channels:
Mudpie Fridays: YouTube | Twitter | Instagram | Facebook | Pinterest | LinkedIn