Travel Bucket List 2019: We are over half way through the year and its just occurred to me that we have been away twelve times this year already! So I thought it was time to see how we are getting on with our 2019 Travel Bucket List.
Between us we had chosen nineteen travel and experience related things/places for the list. As it's now July and since we both work and Monkey is at school we already have a lot of our travel scoped out for the rest of the year. This means I am not sure unless a miracle happens we will get all of the things done on the original list this year. But we have also done a lot more than I anticipated too and it looks like Autumn could also be very busy for us. Heres how we are getting on.
Things we have ticked off the list so far
Have a wedding in Vancouver – I am actually writing this update post from Vancouver! Kipper and I travelled to Whistler for my brothers wedding before spending a few days in Vancouver.  I had never been to the West side before only every going to Toronto and the surrounding area. Other than watching my brother tie the knot I think the two highlights of the trip for me were doing to the Peak to PeakPeak to Peak and going Whale Watching which was amazing!
Eurocamp Italy (Venice & Burano)– Italy is by far our favourite destination. Our week away in May half term to Union Lido was brilliant. The highlight being for me a trip to Venice and the rainbow houses of Burano. For the kids I think the highlight was the beach and the fantastic pool area in the holiday park.

Easter city break with Monkey – Last year I took Monkey on his first city break to Barcelona.  This year we made it to Berlin and Rotterdam. Travelling between the two cities by train, which was thankfully uneventful. When we reached Rotterdam Kipper and Hubby joined us for a few days. We enjoyed both cities although Berlin stole my heart. We hope to go back another time to explore further.
Stay in a tree house – We were  lucky enough to do this in March in North Wales. It was a great experience and I really enjoyed switching off from everything. Something I could do with doing more often.
Visit Camber Sands for a beach day – this didn't quite go to plan it was so windy when we visited that we couldn't actually stay on the beach. Since there was sand flying everywhere. Although Kipper did try to make a sand castle. You have to admire his determination! We actually stayed there for the weekend but it didn't improve. So we will just have to try this again another time. We did get some beautiful beach days at Rhossili Bay over Easter so I am not feeling too cheated by it.
Visit a theme park we haven't been to before – Working with Konfidence this year we stayed at Alton Towers and went to CBeebies land. It was great fun and I can not believe we have not visited before with the boys. They loved it and we loved it too. We are hoping we will go back again in the not too distant future.
Camp – So we haven't actually got the tent out this year and I can not see us doing it. But we have been glamping both in the Lake District and Shropshire. The husband really isn't a fan of camping so I do think that glamping is the way forward for us. Hopefully we will manage to fit in some more next year too.
Things we are hoping still to tick of the list
Indoor sky dive – This is all booked for September and we are all doing it with some friends so really looking forward to this one!
Birthday trip to Las Vegas – So this has changed from Las Vegas to Dubai. Hubby and I are hoping to spend a few days in Dubai in September to celebrate both my birthday but also our ten year wedding anniversary.  Its not booked yet but we have settled on a hotel and activities so watch this space!
40th birthday weekend with the girls – Is all booked for November and we are off to Marrakesh. I just need to look into restaurants, yoga and a trip to see the monkeys.
Summer trip to Bournemouth to see family – so this is not going to happen in the Summer but we have a Sandbanks property all booked for October which we are all looking forward to.
Start our Monopoly Board of London – we have just been a bit rubbish with this. In fact we haven't spent that much time in London. Or when we have we are always on a tight time frame. I am determined to start this before the end of the year.
Go to a Christmas market – we have not decided yet on this one, we had planned to go back to  Edinburgh, but this is probably not going to happen now.  Christmas markets are part of the tradition for me so fingers crossed we get to one.
Take part in a Gruffalo trail – I just need to do this with him on a Friday… although I would like to find a new one I have not visited before. We did do the ZOG trail and went round and round on the Gruffalo ride at the launch of the Gruffalo Summer Party.
Visit castles beginning with A, H, D and L – these are the big four which I wanted to get to in 2018 with our ABC of Castles. But failed miserably. I do think we may fail again – although we have been to Herstmonceux and Ludlow Castles (not that I have shared these yet). So that leaves A & D to go.
Things which we probably won't get to this year… sob
Tour Stonehenge – I thought we would head down to Cornwall this year at some point, but with the net few months already mapped out for travel plans this is not going to happen. Rather annoyingly as our English Heritage passes are due to run out. However I am hoping this is an easy one for next year.
Go on a cruise as a family – We have stayed on a cruise ship now, which was SS Rotterdam however I need to accept that we will not actually cruise this year. Partly because we have run out of holiday days!
Escape to Disneyland Paris again – This was always a bit of a wish list item. I am not saying it won't happen but its unlikely. Partly because of holiday allowance and partly because of the price. We were every lucky when we went last year as we picked the right time of year and had practically not queues. For this reason I would want to stay in the park again. We did contemplate the 3 hour drive from where we were staying in Normandy but thought better of it. There is so much to see and do there is seemed stupid to do a six hour round trip.
Lapland to visit Father Christmas – We started to look into booking this in June. Only to realise we are too late to get everything arranged. So this has been bumped and will need a lot more planning than initially thought. Something we are not very good at.
So out of the original nineteen we have ticked  seven off and  have eight planned and/or booked. Not only that but there have been a couple of extra surprises along the way.  I will be writing a final update at the end of the year as part of a round of up of posts about our travel adventures.
I am as always on on the look out for inspiration so please do share whats on your list in the comments below as I will be looking for twenty for next year!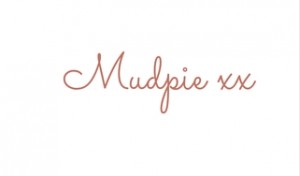 If you've liked this post please follow me on my social media channels:
Mudpie Fridays: Twitter | Instagram | Facebook | Pinterest | LinkedIn