This week we have been in Normandy on our Summer holidays. I have meant not to be working but as ever deadlines have rolled over and I have had to squeeze in a little bit of work here and there when I can. That hasn't stopped us making the most of our time together chilling out at the beach and also spending time exploring local towns, villages and D Day museums. If you would like to catch up on what we got up to last week you can do so here – Our Adventures in Pictures: 365 Week 32 2019
Saturday 17th August – Day 229
We don't usually travel on a Saturday. I am not really sure why but its thrown out my internal clock something chronic. We hadn't paid attention and realised the M20 was shut so we arrived at Folkstone too late to board our train to Calais. Thankfully we managed to sneak onto another one still managed to arrive at the Airbnb apartment around 5pm French time. Unfortunately it wasn't quite as nice as the pictures lead you to believe but it will be fine as a base.
Arriving later meant the first thing we did was head to the supermarket to pick up some essentials. Like wine, bread and cheese! Before stopping for dinner on the way back. Despite the apartment not being great quality I can not fault the location. Looking forward to exploring tomorrow.
Sunday 18th August – Day 230
Lazy day today after spending a lot of the day travelling yesterday. A slow breakfast before a walk into the town to look around. I always head straight for the tourist office whenever we are away to see what there is to do locally. I had brought a guide book of Normandy but stupidly left it at home in the packing rush. After collecting all the leaflets we had a wander down the beach. We are close to Sword beach which is one the D Day Landing beaches. So we headed to the monument. It's tough trying to work out how much to educate Monkey. I think it is important he learns about what happened but at the same time he is only seven.
From the monument we walked further a long and then stopped and had a drink the greasiest chips I think I have ever tasted. Apparently that's they way they like them here. Anyway the boys seemed unphased. Walking back the kids played in the sand and we stopped in another traditional cafe, after realising the supermarket was shut. So it was just as well we picked up all the cheese yesterday as we had fresh baguette for tea.
Monday 19th August – Day 231

The weather forecast had not been great so rather than spend the day at the beach like we had planned we decided to head to Le Mont Saint-Michel. It had been on our bucketlist from the start. Even though it is a good hour and half from where we are staying. So we go up early and headed out. Monkey and I even managed to catch most of the sunrise first thing.
When you catch the first glimpse of it, you can be forgiven for thinking that it is a fairy castle.  As you get closer you realise the beauty of it, especially when the sun catches the yellow stone. I took a stupid number of pictures and will be sharing them properly here – Picture Postcard – Le Mont Saint-Michel.
That evening we decided to head into the to the village or ice cream. While there we also went on the Ferris wheel on the beach. I was a little nervous as despite being pretty high it is not enclosed. Half way round I wondered if Kipper may get the wrong idea and jump out. But thankfully we all survived and got to watch a beautiful sunset too.
Tuesday 20th August – Day 232
We had a relaxing day today on the beach. The boys built sandcastles and dug holes. The beaches stretch for miles and are so beautiful. I had brought some little windmills from home for the sandcastles so Kipper decided he had a wind farm. Monkey tried his hand at catching razor clams but wasn't very successful
Since we are on the beach it also meant we could pop home for lunch. Which we did. We ended up with a lazy afternoon. Before heading out late afternoon to visit the museum nearest to our apartment. It was a German bunker and there was something eerie about being inside. The boys liked the tanks and landing boat.
We had decided to eat out and headed to one of the restaurants in the village. It was market day and there were lots of stalls setting up selling all sorts of things. Some very classy others not so! But it was fun to look around. There was a lot more people about and so many more ice cream shops to choose from. We settled on an Italian. I had moules and Monkey tried them for the first time. He liked the first two although by the third one he wasn't sure. Kipper fell asleep at the table.
Wednesday 21st August – Day 233
Left the apartment a bit later than planned but made it into Baylex around 11am. Parking was interesting but we got lucky. There was a food market in the high street, Kipper was intrigued with all the fish. The town itself is beautiful and I wish we had more time to look around. Instead we headed to see the tapestry.
I was impressed with the audio guides which talked you through all the different scenes on the tapestry. I was disappointed that you couldn't take photos. I am sure it is because they want you to buy a souvenir. I did succumb to the Christmas decorations. We then headed to the Cathedral for a quick look around. It was only quick as we had promised the boys a trip to the zoo. I could have stayed a lot longer  but there is only so much history the boys will tolerate.
The zoo was not far an although we didn't get there until 2pm we still managed to see everything. They had a lot of big cats there and the way the enclosures were we managed to see a number of them up close. Including white tigers. Although I think the animal that won the show was the male lion. He was at the window engaging with some of the kids. He was very cute. So much so that it was different to see the fact he would eat you alive given half the chance.  I don't think I will every get quite so close to a lion ever again. There is no zoom on this photo.
Thursday 22nd August – Day 234
Our plans todays didn't quite got to plan…. I think its partly because we always try to fit too much in. Instead we ended up spending too much time at Pegasus Bridge which my husband really wanted to visit. There is also a memorial museum with a lot of content, both him and Monkey found it fascinating. Kipper less so. It is an important spot in the D Day trail because it was the British Airbourne Unit who secured the bridge which ensured the safe passage of supplies and men, as well as liberating the French village. In the museum we found a list of WW2 airborne forces. We have an unusual name and found a pilot with the same surname. Something for the boys to look into on our return to the UK.
In the afternoon we drove to the Arromanchies to see Mulberry Harbour. We stopped for food when we got there and had the best chips. Although my scallop dish left a little to de desired. We the headed towards the beach to check out the concrete landing platforms. Our intention was to go into the sea since it was a lot shallower than our beach. But the tide was in and the beaches were very busy. So after a quick look we decided to head back to our own. Following the coast road all the way. We passed many of the other resorts. None of which had the expanse of sand that we do. However by the time we got back to the apartment we didn't really feel like heading out again. Instead we had a snack before walking down to go on some of the fairground rides. Kipper has wanted to go on Pikachu since he saw him on the first night. We picked up fresh bread for tomorrows breakfast and stopped for a drink in a cafe.
Friday 23rd August – Day 235
The temperature is rising so we decided to try and get Caen done today. We both wanted to go to the castle, although if I am honest it was a bit of a disappointment. Despite being one of the largest in Europe. There wasn't much to do there other than pay to enter the museums which were nothing to do with the castle. It had a little play area that the boys enjoyed and we walked up around the part of the ramparts we could.
We grabbed a wrap and baguette in a little cafe which made huge macaroons with enough food colouring to sink a battleship. The boys also went on a traditional carousel. I forgot how popular these are in French towns. There are several cathedrals and churches which we also nosed in. It wasn't long until we were back in the car and heading towards home. Although we made a quick stop in a garden we could probably have spent a lot longer in. There is a fountain in the middle of the rose garden which you can dip your feet in. It was a great way to cool off that and the slushies on the way back to the car
We ate in and then went into the village to have a go at mini golf. Its quite a new course and the boys enjoyed it. Monkey loosing shots most of the way round and Kipper picking the balls up at every opportunity. Like many mini golf courses you loose your ball at the end. Kipper hadn't appreciated this despite us telling him, he got quite upset. I am sure the people next to the golf enjoying a quiet drink loved the three year old tantrum. We had planned on having a drink in the bar before going back to the apartment but I think that day had caught up on us. So instead we headed home and played cards before bed.

Blog Posts this week
You are invited to the Inlinkz link party!
We are still in France until Tuesday and then I have a little break with the boys on my own. With the weather hotting up though I think we will be spending most of it at the beach!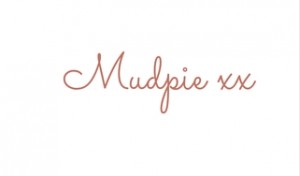 If you've liked this post please follow me on my social media channels:
Mudpie Fridays: Twitter | Instagram | Facebook | Pinterest | LinkedIn