The Market Town of Ludlow – When we were staying at Feather Down Church Stretton we decided to head out one day to visit Ludlow. Hubby and I vaguely knew about it from history lessons at school. We had no idea what we were going to find and did have doubts as to whether there would be enough to keep us all entertained. Thankfully we had a lovely day, partly because of the beautiful Ludlow Castle. However we also discovered a lot more, so much that Hubby and I are thinking of going back for a long weekend. Although probably on our own, since there were lots of interesting restaurants and old pubs to explore.
However while I was there this time round I captured a few photos for my Picture Postcard series. When we arrived there was a small market in the square with lots of interesting stalls. Much more than your average market.
The flower stall looked so inviting. I am always drawn into flowers which is why our garden is full of half dead plants. We had lots of fox gloves come up last year but alas despite letting them go to seed we have not been so lucky this year. 
We drove past this stall on the way to the carpark. As well as teapots they had lots of jugs and plates. All claiming to be locally produced. Which they may have been. But once you got close you can see the transfers. Especially on the jugs they didn't meet up very well. Yet they look very pretty from a far.
We did make a purchase in the market. A lady had a brush stand which sold exactly what I was looking for to keep the boys drinks bottles clean. Around the other side she sold brick-a-brack and these lovely books. Monkey has a bird watching one he was given by his Nannie. He now has the egg one to match. It kept him entertained for ages and makes me want to collect the whole set if we could find them.
This is the view of Ludlow from the castle. You can see the market square its a shame that the building to the right was being renovated. I cam imagine it looks beautiful when it is not covered in scaffolding. 
Even the high street is pretty in Ludlow with so many of these buildings and the intricate carving
This hotel was actually shut for refurbishment but it looked so beautiful form the outside. You can clearly see the coloured glass windows which were not visible from the street below.
Lots of good pubs to explore and wile away the hours in. Not that we managed it this time with the boys in tow.
We brought some little tarts for tea they were delicious at four for £10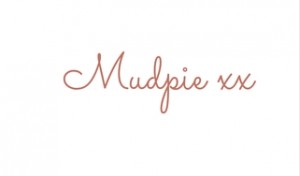 If you've liked this post please follow me on my social media channels:
Mudpie Fridays: YouTube | Twitter | Instagram | Facebook | Pinterest | LinkedIn