AD – this post is has been written as part of my Brand Ambassadorship with Scrubbingtons, I have been compensated for my time.
Best bath time range for kids – If you are regular readers of Mudpie Fridays then you will know we are an active family. Loving to travel to new places and explore old ones. Spending time out doors doing what we love and generally having fun. Now with two young boys that inevitably means that our adventures involve getting messy. And with my two the messier the better.  So when Scrubbingtons got in contact and asked if we would like to be a brand ambassador for them we said yes.
Scrubbingtons Ethos
Not only did I know we would be able to put their products through a thorougher testing. But their ethos matches my own. As a brand they are all about empowering children to become more independent at bath time. With Monkey moving into Junior school this September I am keen for him to be able to look after himself a bit more. Especially since he's starting to do Beaver sleepovers. Scrubbingtons products have been designed in such a way that they are easy to use. With pump action dispensers and a foaming formula. Most importantly it is kind on their skin. Monkey has long suffered from eczema. However Scrubbingtons gentle formula works for him. Its nice that the boys can use the same bath time range.
Not only that but their range includes a minimum of 98% natural ingredients, are cruelty free and suitable for vegans. I was impressed to find that their foaming hand wash comes in a refill option as well. We go through a lot of hand wash so the fact they are trying to reduce plastic pollution is very important to me. Scrubbingtons are also working to increase percentage of recycled plastic that they use when making their packaging, which is currently 50%. As their products are made in the UK it also means we are reducing our own carbon footprint.
Scrubbingtons – Best bath time range for kids
The boys love using the Scrubbington  products which is why we feel it is the best bath time range for kids. It makes bath time extra fun with all the foam and bubbles. Quite often they have had competitions around who can pile the most foam on the top of their heads. Or who's hairstyle is the wackiest. Kippers favourite trick is to get a big pile of foam in his hands and then clap them together. Sending lots of little bits all over Monkey, the tiles and whoever is supervising bath time. Hilarious.  The dispensers are also a great hit as they are so easy to use and there is no where near as much nagging to wash hands as there was before we started using their hand wash.
Scrubbingtons Giveaway
Over the coming weeks and months you will see me sharing more about Scrubbingtons over on my social media channels. Plus I will be bringing you news about competitions  and other campaigns they are running throughout the year. So to kick things off I have decided to give my readers a chance to win a whole set as pictured. To enter please use the Gleam application and please note the T&Cs.
Competition is open to residents of the UK aged 18 and over
There is no cash alternative offered
One winner will be drawn at random and will receive the Scrubbingtons bath time range as pictured.
The giveaway will close on the 22nd September  at midnight, the winner will be notified through Twitter
The Winners will be asked to provide a full postal address
I have some other giveaways running at the moment so please check them out in the Blog Giveaways Page above.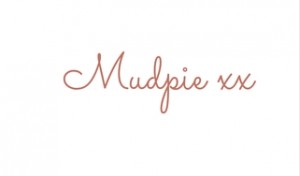 If you've liked this post please follow me on my social media channels:
Mudpie Fridays: YouTube | Twitter | Instagram | Facebook | Pinterest | LinkedIn