Ive not been working this week and its been lovely to spend the last few days of the school holidays with the boys. We didn't return from France until Tuesday evening and then it was a quick turnaround and out the door again for a break with some friends. If you would like to catch the first part of our French holiday then you can do so here  – Our Adventures in Pictures: 365 Week 34 2019
Saturday 24th August – Day 236
We had a lazy morning getting up late and having a late breakfast before heading to Honfleur. Its a small village centred around a port and is simply beautiful. Although it was market day and heaving when we got there.  We walked around the port area, the boys went on another carousel and we nosed in some of the shops selling chocolate and sweet things. We found a really old church which we were all quite fascinated by. It even had its original bottle green windows from the 1800s. We had a late lunch by the water front and watched the boats go in and out of the port area.
Monkey and I tried Galettes for the first time. They are like a savoury pancake and tasted great. Reluctantly we left to go back to the apartment as we had promised a trip to the bouncy castle for Kipper and a game of mini golf for Monkey. Although they of course had a great time which is the main thing. We have been lucky that there is so much to do for the kids near the apartment.
Sunday 25th August – Day 237
We woke to grey skies – not what we were expecting with the heat wave being experienced back home. Our plan for the day was to head over to Alligator Bay before going onto St Malo. Alligator Bay is a small zoo specialising in reptiles. The boys loved seeing all the snakes, lizards tortoise and of course alligators. I am not sure if I have ever seen quite so many under one roof before. They also had a great play area so we stopped for lunch before heading onto St Malo.
I was expecting it to be busy at St Malo as its a bit of a tourist trap. However I hadn't anticipated having to queue for the car park. But it wasn't long until we were looking around the walled city. While we were there the sun came out and showed off the turquoise waters in their full beauty. We ha a look around the town and the cathedral before finding somewhere for dinner. We had a lovely meal probably the best we have had during our stay. Monkey tucked into a smoked cod risotto and thoroughly enjoyed it. We walked back to an ice cream shop for pudding. I may have also purchased a pair of new boots for the Autumn. I absolutely love them and its not often I actually spend money on myself.
Monday 26th August – Day 238
Our last full day. I am not sure what it is about holidays but I always find the last couple of days race by. We promised the boys a day on the beach. They had a great time collecting shells, searching for hermit crabs and clams. We managed to collect over fifty clams but not really knowing how to clean them and it being our last day we released them back into the sea.
Kipper wasn't sure about the hermit crabs but in the end he warmed to them. Pointing them out for Monkey to pick up. Although he never picked any up himself. We had lunch in a beach cafe, funnily enough the same one we started our holiday in. That evening we cooked in to use the last of the food up before heading to the arcades. Monkey had spotted the 2p slot machines the day we arrived and was desperate to give them a go. Only we discovered they operated by tokens. It turned out to be a real rip off and the way the machines were laid meant that he hardly won anything back. I think it was the quickest trip to the slots we have ever been to.
Tuesday 27th August – Day 239
Today we got up early to try and squeeze one last thing in before getting the euro tunnel back to the UK. In theory it was doable but reality meant that it was a huge rush. Since I forget how slow everything in `France can be. We headed to Claude Monet's garden to see the famous water lilies. I am a little bit of a geek and have always had a thing for impressionist art since I was at school. We had two hours but by the time we had walked from the carpark, queued for forty minutes to get in and had the obligatory toilet stop we only had an hour. But it was lovely none the same. Although busy we did manage a few uninterrupted photos.
Then it was back in the car to get to the Eurotunnel. Which was its usual chaotic self. In the end we were delayed by about an hour. But since its holiday season and was extremely busy I really shouldn't complain!
Wednesday 28th August – Day 240
Picked up the cat from the cattery,  I am not sure he had a good time as he cried all the way home. Its not one we normally use. Did a food shop with the boys in tow before going home to pack and do the five loads of washing from the holiday. The weather held off enough to allow me to get most of it dried so I could repack some of it for our trip tomorrow.
I took a few outstanding blog photos although didn't get anywhere near my to do list. I didn't take anything that wasn't work related today. This one is from one of the blog posts. Although out of focus as I have had to cut out the rest of the photo which is where the focus was.
Thursday 29th August – Day 241
We travelled six hours up the country to Northumberland. I am writing a holiday review on a cottage which looks promising on first opinions. On our way up we stopped by the Angel of the North as its been on my bucket list for ages. It was very windy and the sun disappeared while we were there but the boys had a much needed run around before we reached our final destination.
Friday 30th August – Day 242
We had our first full day in Northumberland today. We decided to head to the beach in Bamburgh which was gorgeous, the sand stretched for miles. Although it wasn't as warm and sunny as I had hoped it would be. The did not stop the boys having loads of fun building sand walls to stop the water running into the sea. Only thing was that I should have packed another pair of shorts for Kipper who got drenched!
Our friends who are also staying with us arrived around lunchtime so the rest of the day was spent catching up. The kids played and enjoyed the hot tub. Which meant it felt like we all had a bit of time off, just what we need before the end of the holidays.
Blog Posts this week
Not much this week as I am technically meant to be on holiday.
This coming week it's back to work for me and back to school for Monkey. I am not really looking forward to getting back into the routine if I am honest. But at least it may mean I can get back on top of my to do list as the bedtime routine becomes a lot stricter again. But until then I am going to enjoy the last adventure of the Summer holidays.
You are invited to the Inlinkz link party!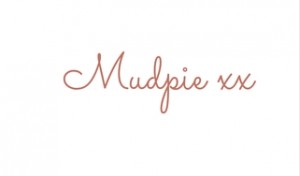 If you've liked this post please follow me on my social media channels:
Mudpie Fridays: Twitter | Instagram | Facebook | Pinterest | LinkedIn