This week has seen the end of the holidays for us which we spent in Northumberland, return to work for me and return to nursery and a new school for Monkey. I suffer a little this time of year with adjusting as I always have itchy feet. So I am planning on pulling together some bucket lists early to try and combat it. If you would like to see the end of our week in France then you can in last weeks post here – Our Adventures in Pictures: 365 Week 34 2019
Saturday 31st August – Day 243
Today we headed down to a little village close to the cottage to catch a boat to the Farne Islands. Because of the weather the boat did not leave until mid morning. They also warned us we were likely to get wet. Kipper and I didn't do too badly but Monkey and my friends got drenched. There were some pretty big waves too which Monkey thought were better than any rollercoaster he had been on. The Islands were lovely and we saw lots of grey seals.
Since we got so wet we popped back to the cottage to dry off. Before heading to the beach to play with kites. It was a bit windy and the kites didn't do too well. Although the kids enjoyed running in and out of the sea and sand dune surfing. I don't think I have ever seen quite so much sand!
Sunday 1st September – Day 244

This morning we decided to look around the castle close to where we were staying. The boys love a castle and Bambough did not disappoint. Although Kipper was less keen on the hills he did strike his own silver penny. There is something quite scary about a three year old wheedling a hammer. After we had explored the castle we headed to the Scottish border. It's unlikely we would ever drive up to Scotland again so it seemed like a fun thing to do. Especially as my friends kids had not been to Scotland before.
Monday 2nd September – Day 245
We left Northumberland early as we knew it would be a long drive home. I broke it up by taking them to Hadrians wall. It is somewhere I have always wanted to visit. Although the part we saw was in a Roman Museum and not the long winding part through the lush green country side. It was still fun to do. Monkey has also decided that he now wants to walk the full 84 miles of it! I think he will need to be a lot older before we do that.
Tuesday 3rd September – Day 246
First day back at work and nursery for Kipper. Monkey doesn't go back to school until tomorrow. It was the usual … oh my gawd has no-one done anything while I was away days. I seem to have them more and more as the support network internally is spread thinner and thinner.
We have quite a few changes coming for Kipper over the coming months. He is reluctant to grow up claiming he is a baby at every opportunity. So today is quite momentous since the first thing we are doing is dropping the bottles at nighttime. As he wasn't well we have let them go on far too long really but he was very attached. However he has now bitten through all of the teets so they have to go… He is still having milk before bed but I have already seen a reduction in the amount.
Wednesday 4th September – Day 247
Monkey started in Yr3 today and in a new Junior school. His class has moved up in tact from the infants so there wasn't really too much change other than the school itself. He still goes to the same after school care so that worked well for him too. I am not sure he will cope with the amount of homework they are going to be getting from next week though. But he is enjoying the daily mile which they do each afternoon – running around the playground.
Thursday 5th September – Day 248
I had a look around Kipper's new nursery today. It is the same company but they moved locations during the Summer. Its all sparkly and new and has an amazing outdoor space which is mud free! The state he use to come home in I am so pleased. There is even a camper van and a little purpose built stream around the sand pit. He loves it and keeps telling me there is a play park outside. Its evident since he doesn't even say goodbye anymore, he's in too much of a rush  to get outside and play!
I think he also missed his toys while we were away since he has decided that they need to sleep with him…
Friday 6th September – Day 249
Despite only being at work three days this week, Friday has felt like a long time coming. We stopped going to our music class before the Summer holidays because I want to make the most of the time we have before Kipper starts school. Today we headed to one of my favourite  National Trust spots – Polesdon Lacey. Kipper has been gifted a little green balance bike and has totally fallen in love with it. Polesdon is the only one locally where I know they can take scooters and bikes. He had so much fun although the weather did close in we managed to stay reasonably dry.
We took the boys out to dinner to our local curry house to celebrate our ten year wedding anniversary early evening.
Blog Posts this week
I have taken the week off – it was unplanned but with the return to school and work. Plus several paid instagram jobs I didn't have the energy to write in the evenings. Or even publish as I have content already to go! Normal service will resume this week I hope. Thinking back I do always struggle a little with the change of the seasons especially Summer into Autumn.
This weekend should be a relaxed one. Saturday we are planning trip out to buy anniversary gifts and Sunday a family day. Just what we need as we settle back into the routine and try and get over the first cold which has already come home from school. Have a great week everyone.
You are invited to the Inlinkz link party!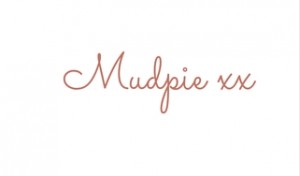 If you've liked this post please follow me on my social media channels:
Mudpie Fridays: Twitter | Instagram | Facebook | Pinterest | LinkedIn