This is a new series I am writing for the next year and something I wish I had done previously with Monkey. In a years time after turning four in May Kipper will start school. My last baby and I am already aware of the emotions that it will generate. It will be the end of an era and possibly my four day working week. Although as a mother we know its not that simple don't we, I mean I don't think I ever stop working. Especially with the blog work as well now. But with Kipper going to school I will need to make some decisions about my career, which could mean corporately I go back to a five days week.
But even if I don't I will no longer have a child at home during a Friday. I very much look forward to my days with Kipper, where we can go and do our own thing. Just like I did with Monkey before he started school. So I have made a decision to record what we get up to each week. I appreciate this diary post will probably not be that interesting for my readers. However fundamentally I started this blog for me. To record our time as a family when it looked like Monkey would be an only child. So this is an indulgence and hopefully a way for me to look back on our adventures when I kiss him goodbye at the school gate.
A Year of Mudpie Fridays – Week 1
This week it was all about getting out on his balance bike. Kipper has been send a balance bike which we will be reviewing soon. He chose the colour and he chose green, which is his favourite at the moment. I think for that reason he has quite a vested interest in it. So when it arrived during the week all he wanted to do was to take it out. I promised we would do it on Friday.
We headed to Polesdon Lacey after the school run. Its one of the only National Trust properties close to us that allows children to bring bikes and scooters. He was so excited requesting to rid it as soon as we parked the car. He was actually pretty good with it during our trip, I only had to carry it a couple of times. He found a small hill end enjoying riding up and down it. It was lovely sitting in the sun watching him. Before we sat on my coat and ate chocolate together.
We had fun at Polesdon climbing on the new wooden towers they have set up and visiting the play area. Which has also had a make over since our last visit. His balancing is getting much better and his favourite saying from the day was:
I can do it easy mummy….
I think he used it on everything he went on. There were a couple of pianos located around the grounds. The one next to the house still worked despite being out  in the elements. So much fun was had playing the keys. Only I wasn't allowed to play. I had to dance! We didn't make it to the flowers which I would have liked to since it will not be long before they are all gone for the Winter. But it came over very grey and by the time we did make it back to the car it was raining. Although it didn't stop us taking the National Trust passports back to get a stamp in them since I have been so rubbish at getting them done. Hopefully we can collect a few more in the coming weeks.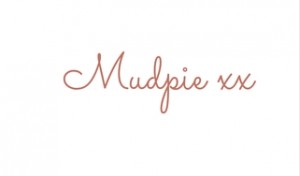 If you've liked this post please follow me on my social media channels:
Mudpie Fridays: Twitter | Instagram | Facebook | Pinterest | LinkedIn