'You are the bows from which your children as living arrows are sent forth"
This weekend has been a busy one even though it wasn't meant to be that way. Recently we have hardly been at home (don't ask me about the housework) so when a weekend at home happens we try to catch up on things we should be doing.  One of those things is buying anniversary gifts for each other. Last week we reached the 10 year mark. Considering neither of us really had plans to marry in later life we have done pretty well! We normally don't bother with anniversary gifts either. However we wanted to mark this one. So on Saturday we took a trip into Brighton watch and ring shopping.
The trade off of taking the boys with us was the promise to take them crabbing after. We very rarely take the kids shopping as at three Kipper is not the age to sit quietly. However they faired pretty well and with a pub lunch thrown in for good measure it wasn't too much of an ordeal.
I am not sure how good Brighton is for crabbing, as despite living there for a number of years its not something I did before kids! So we ended up driving down the coast to Littlehampton where is is possible crab off the harbour wall. Monkey loves catching crab and thankfully there was a large amount of them. Although I have now learnt that bacon is the best thing to use for bait. Since the family next to us caught a lot bigger crabs! However Monkey was very impressed with his haul of over ten, one was so small it probably should have been counted as a half.
Kipper wasn't totally engaged in the crabbing process as he still gets bored. But he liked watching the yachts come in and there was an ice cream shop nearby which also helped keep him distracted. The sun was out and it was a very pleasant couple of hours. It is a good reminder that sometimes the simple things are the things they remember and love the most. Rather than expensive day trips out. We have already had requests to fit in one more trip before the weather turns cold. But to be honest as long as its not throwing it down with rain I guess there is nothing to stop us crabbing well into the cooler months.
This week will be our first full week back after the Summer holidays. I have a trip to Edinburgh for work and Monkey will start to get homework so it will be interesting to see how we adapt our perpetual juggling act to make homework part of our regular routine. I also want to spend some time thinking about the end of our year, our little family traditions and what our festive plans may look like. I hope whatever you are doing you have a great week.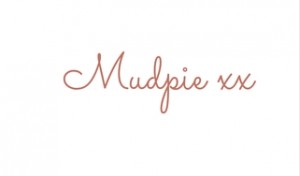 If you've liked this post please follow me on my social media channels:
Mudpie Fridays: YouTube | Twitter | Instagram | Facebook | Pinterest | LinkedIn