Review Whistler Peak to Peak – When we visited Whistler one of the things which we wanted to do was to go up Whistler mountain. With the weather being changeable we had to pick our day and I would recommend that you take a sweater or light weight coat. As even though it was warm in the sun you still needed something in the shade or when the breeze got up. 
We caught the first cable car up from the top of Whistler village. It runs parallel with the ski lift. Kipper enjoyed watching the mountain bikes go up next door. You could also watch them being ridden  down underneath the cable car. I think the noise from the mountain bikers must have scared many of the bears off as we didn't see one. Despite looking for them through out our journey.. Although we did meet some people that had seen a bear on the other route up.  These first cable cars are small with enough room for six people if you squeeze in. At the top of Whistler mountain you need to change into a gondola to do the  peak to peak. These are much bigger taking a lot more people. 
Once at the top of Whistler mountain you will see that there are several photo opportunities including the Olympic Rings and the Whistler Mountain Inukshuk, which is behind the restaurant. The statue was  the symbol for the 2010 Winter Olympics. From the peak it is also possible to walk up to the sky bridge or catch an open chair lift which I really wanted to do. However Kipper was too short and I wasn't sure if I could trust him or myself on an open chair lift. So it is something we will have to save for next time we visit my brother.
There are a couple of waking trails as well as a kids adventure play area. Out the back of the restaurant there is a bar with the most spectacular views across the mountain range. We did stop for a drink on the way back. Wine is not cheap at 22-28$ a glass. But the view did make it worth it. 
When we arrived at the top we headed straight to the gondala to do the peak to peak and to go over to Blackcomb Mountain. The gondolas are red, although they also have two blue ones running. The blue ones have glass bottoms. However the queue to get onto these goes a lot slower and can take up to 45 minutes. By going for a red one we got straight away and had it to ourselves. Which was a  much more preferable option with a three year old. Plus if you look down the side you will pretty much see everything that you would see through a glass bottom anyway.
Going from one peak to the other means you drop down and then go back up. Below you is a pine forest which stretches for miles. It was so peaceful, there was nothing to interrupt your view of the mountain range. It took around fifteen minutes to travel from one side to the other. The open ticket we had meant that we could have got back and forth all day if we wanted. On Blackcomb mountain there is a restaurant as well and the opportunity to go down by  a standard cable car as well. Some people we met at my brother wedding took this route down and saw bears. I think this is because there was not the bike trails below.
On Blackcomb mountain you can also catch a helicopter around the mountain range. Kipper was fascinated watching it take off. We sat and ate out picnic before getting the gondola back across. Although there looked like several walking trails you could have done and there were people snowboarding. Albeit there wasn't much snow!
The whole family really enjoyed going  Peak to Peak and I would recommend it, should you visit Whistler. You may also want to check out my post – Tips for visiting Whistler in the Summer with kids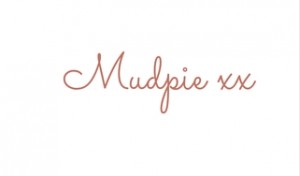 If you've liked this post please follow me on my social media channels:
Mudpie Fridays: YouTube | Twitter | Instagram | Facebook | Pinterest | LinkedIn