I have been a bit rubbish this week with photos, partly because of work and partly because Ive lost my mojo a bit. It normally happens this time of year as I juggle work and the return to school. I also don't cope very well with the changing seasons. I will try and do better next week! If you would like to see what we got up to at the end of the holidays you can do so here  – Our Adventures in Pictures: 365 Week 36 2019
Saturday 7th September – Day 250
Our plan today was to head into Brighton to buy anniversary presents for each other. Since we have now been married for ten years we thought we should mark the occasion. My husband brought me a new ring. Which although an eternity ring  I will wear on the other hand, since my fingers are quite short.  But unfortunately we could not find the watch he was after. So I will have to try and get it online this week. Really I would like him to have it before we go away on our trip in two weeks time.
We had the boys with us and although they were okay it reminded my why we never take them shopping. After a pub lunch we headed to Littlehampton as a treat so they could go crabbing. Monkey has recently become a little obsessed with the pastime. Littlehampton has a harbour wall with a railings around it so is the perfect place for such an activity. I can not believe we managed to catch ten and a half in under two hours. The half is because it was a tiddler!
Sunday 8th September – Day 251

Slow start this morning. I have been suffering with a cold so haven't been very productive on the blog. I used the morning to catch up and try to schedule some posts for the next week. Before going to Fontwell Horse Racing. Over the Summer I have been working with Great British Racing. Today they had a family fun day on with a dinosaur theme. The boys loved it and had a great day. I liked that we were able to get pretty close to the finishing post. We may have even won the odd race! It was a lovely day out which was finished by hunting for conkers on the way back to the car. I have a feeling we will be doing that a lot over the next couple of weeks.
Monday 9th September – Day 252

Just a normal work day today. I am not sure we are going to deal with the routine well this week. With Monkey being at a new school we have to reapply for all the of the after school clubs. We are lucky as they do a lot, but its on a first come first served basis. With the website opening up for booking at 8pm. So I sat and requested a space on each on individually. He wanted to do ICT, Self Defence, Basketball and Netball. Hopefully he will get at least two of them but we shall see.
I spent the evening trying to catch up on blog work. I do have plenty of posts finally scheduled for the rest of the week. Although I still have quite a few to write, both those I want to and products to review. I am trying to get more organised and plan my time better. But with a trip to Edinburgh this week I can't see me being in the same position next week. I didn't manage any photos today.
Tuesday 10th September – Day 253
Spent the day on the road, although I could have done with some time at the desk before going to Edinburgh for the rest of my working week.
Wednesday 11th September – Day 254
The alarm went off at 4.30am for my flight to Edinburgh for work. It was a good day and I think we achieved everything we set out to do. I do love going to Edinburgh its such a pretty city with its yellow stone buildings and fresh air. Turns out the gin is pretty good too. No pictures today as I just totally forgot focusing on work! I took this one on Friday instead.
Thursday 12th September – Day 255

I didn't get home from Edinburgh until close to 10pm. So surprise surprise there are no photos today. Here is another one I took on Friday instead.
Friday 13th September – Day 256

Today felt a long time coming. Both boys came rushing into me this morning for cuddles, nice to know I was missed. After dropping Monkey at school we headed to see my mum before going to Nymans to make the most of the weather. Even if our first stop was the coffee shop! There were still quite a number of flowers out. Totally forgot my camera so had to use my phone instead. The Dove Cote had been refurbished and was looking very pretty.
Blog Posts this week
Next week I need to squeeze my workload into three days before jetting off to celebrate my 40th and our 10 year wedding anniversary.
You are invited to the Inlinkz link party!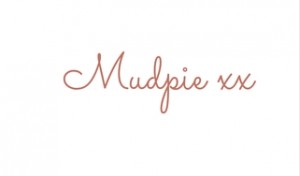 If you've liked this post please follow me on my social media channels:
Mudpie Fridays: Twitter | Instagram | Facebook | Pinterest | LinkedIn