AD – We are working with Great British Racing who arranged for us to attend the family day at Fontwell. I am being compensated for my time.
Review Fontwell Family Day : Before we had the children Hubby and I use to go to the racing frequently. However since having the boys we have only gone a handful of times. Predominately on our own. I didn't think that the boys would enjoy themselves or that there would be much for them to do. Which would consequently mean that we wouldn't enjoy ourselves either. However turns out that I was wrong. Great British Racing invited us to attend the Family day they had at Fontwell Race Course last weekend and I was so surprised by just how much there was to do there for the kids.
Monkey was very excited by the prospect of a day at the races and he has been looking forward to it since he had his first riding lesson. The gates opened at 12pm with free parking on site. We arrived around 12.15 and parked right out the front. It is also possible to park much closer to the actual race track. As we noticed a lot of families had done just this. Pithing up gazebos to have their picnics under. We picked up our tickets from the entrance before heading in and meeting a huge Tricietops.
It really wasn't something that I thought I would see at a race course! Unsurprisingly he was a huge hit as were the baby dinosaurs being carried around for the kids to pet. Our tickets included a meal, drink and free race card. When we picked the race cards up I realised it wasn't any fun day. It was a Dino Discovery Family Day. The children also had the opportunity to pose inside a giant dinosaur egg. Plus there was free face painting put on right next door to the dinosaur enclosure. I am not sure the last time I went anywhere, where there was free face painting!
Once we had picked up our race card and had a look at all the horses that were running we headed across the course to the vintage fairground rides. There were also lots of stalls including a pick and mix one along with slushies. My favourite ride by far was the carousel. Although Kipper's was the swings. After going on all the rides we headed back over to the other side of the course and our enclosure for something to eat. There was a cafe inside the enclosure which served a chocice of meals including fish and chips, chicken burgers and steak pies.
Once fed we headed out to the winning post to watch the first race. Both boys loved watching the horses come thundering down the track. From the enclosure you got a great view, they could get up really close to the course. Next tot he finishing post there was a also great big screen so we could see exactly what was going on at all points of the race. This is important as Fontwell did have some races which were figure of eight. I think all of them had fences too which added to the excitement and having the screen meant you can watch them jump easily.
During our day we also spent some time at the parade ring. To see both the winners and have a look at the horses before they went out on the track. It was nice that they could get up nice and close. They got quite excited by the closeness of the horses and the presentation of certificates to the winners. It was good for them to see how carefully the horses were looked after. I could tell how engaged they were because of all the questions that were being asked.
Around the course there was plenty of places to sit, places to get food and drink and even an ice cream van. Keeping in with the dino theme we also found some sand pits with dino bones hidden for children to find. It was lovely to see just how many other activities other than the racing that had been put on. The boys had a great time and so did we so I am sure this will not be our last family race day.
As part of Great British Racing's 'Under 18s Race Free' initiative, it is one of 60 racecourses throughout Great Britain where under 18s are admitted free of charge to the vast majority of fixtures throughout the year, when accompanied by a paying adult. Over the summer holidays there were more than 200 fixtures up and down the country, including 50 special family days with additional activities put on for families and young people. To find out more about 'Under 18s Race Free' and find a family race day near you go to www.under18sracefree.com. There are still several family days running throughout September.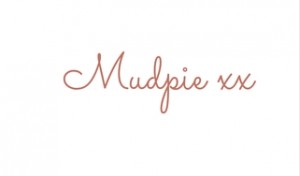 If you've liked this post please follow me on my social media channels:
Mudpie Fridays: Twitter | Instagram | Facebook | Pinterest |LinkedIn
Review Fontwell Family Day