AD – This post has been written in conjunction with Aldi I have been compensated for my time. 
On Saturday morning Monkey and I headed to our local Aldi store to pick up the food shopping for the weekend. He loves coming shopping with me and helping to pick out the things we need. He loves it even more at the moment since Aldi are running a great new initiative. Aldi is offering 20 schools across the UK the chance to win £20,000 each through its new Kit for Schools campaign. In my previous role as a school governor I know just how valuable this cash prize is. So we are on a mission to raise awareness and encourage schools and parents to get collecting.
The initiative is part of Aldi's long standing partnership with Team GB. The cash prizes provided to the winning schools are to invest in equipment for a healthy legacy. The money can be spent on things such as much needed sports equipment and kitchen equipment to teach your children about healthy eating. As well as that each school that completes a poster will also receive a mini sports kit. Which will include relay batons, cones and bibs. From the 6th of September until the 3rd of November for every £30 spent in store you will receive a sticker, two for £60 etc. These can then be taken to school to be aded to the sticker chart.
But these are not just any stickers. Each sticker has an a GB Athlete on it with interesting facts about them and their discipline. On our trip we picked up Grace Reid who competes in Diving and Nicola Adams who competes in Boxing.
We have already encouraged our school to sign up to the initiative via the website – https://getseteatfresh.co.uk/kitforschools. To be honest its a bit of a no brainer for them. It is easy for us parents too, since it is not something that is outside our normal routine. Monkey is really engaged in it and loved telling all his friends about the stickers he collected in the playground. I am hoping that this will encourage other people to join in. After all the more stickers and the more completed charts then the more entries to win. 
A cash injection like this will mean so much to your school, the initiative is available to all schools across the UK so encourage yours to sign up today. Having sat on a finance committee there is nothing more heartbreaking than wanting to get new equipment for the school but trying to figure out what to cut in order to do it. Help your school today by collecting the kit for school stickers from Aldi.
You can see our little shopping trip and find out more over on my youtube channel: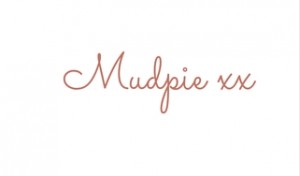 If you've liked this post please follow me on my social media channels:
Mudpie Fridays: YouTube | Twitter | Instagram | Facebook | Pinterest | LinkedIn