AD – We were given the Specdrums featured in this post for the purpose of review. All words and opinions re my own.
Review Specdrums: Having been fortunate to review a number of toys over the years it is not often you find something different. Yet when we were asked to review Specdrums we discovered that it is exactly what these are. We are not a particularly musical family. None of us currently play an instrument, although I have always wanted to learn how to play the piano. I often wonder if the boys the boys are missing out because of it. Maybe they have a natural interest but are missing out because its not our thing. So I was interested to see what Monkey would think of Specdrums for this reason.
In the box you get both the Specdrum itself and a mat with a coloured keyboard on it. There is also a travel bag and USB cable.  To get started  you will need to download an app onto your phone or tablet. It works just as well on your phone as it does on a tablet. so you do not need to have a large screen to enjoy play.  The app is free and available on both apple and android. I was pleased to see that the Specdrum itself came charged as it meant we could use it straight away.
Once you have downloaded the app you need to pair the Specdrum with it. The app is super intelligent and leads you through the process which is very straightforward. Ours went without a hitch and before we knew it Monkey was making music. To operate the Specdrum it is very simple, all you need to do is to slip it on your finger and tap away. Through colour recognition the app and mat work together so that a certain colour will play a certain note or sound. Across the top of the coloured mat there is four boxes which are continuous. So if you tap on them they will stay on until you tap them off.
The app comes preloaded with several different sounds including Jazz and Acapela in the library. Over time more sounds and musical instruments will be added to the library. Monkey had fund deciding which ones he liked the most. The he found the record button… If you click the record button before you start to play then it is possible to save your piece of music.
Creating something and then playing it back provided a great pass time for Monkey who really enjoyed playing  with  Specdrum.  We  were  sent a one  ring  Specdrum  which  costs  64.99€.  There is also a double set which you can buy at  99.99€.  This gives the player more flexibility as  they can use more than one ring at a time. So one for each hand or even two on one hand. 
Things we love about Specdrums
Its size, and because of this a  perfect travel toy or entertainment system
You can play it anywhere at any time as long as you are working on something which has strong bright colours.
The fact that you can change the underlying music which is played and then record your creations means that Monkey can have a much more personalised playing experience.
Its genuinely different, I have not seen anything like this in the market anywhere else.
We have not tried it yet but through the app its possible to play with friends and family if they also have a Spectrum
Review Specdrums Summary
There is nothing we don't like about Specdrums. Although I would like to see the option to buy a second to top up your pack as I think Monkey would really benefit from having both and being able to play with two hands.  He really enjoys playing with Specdrums and we would happily recommend this as a great music toy for kids in his age range.
But don't just take my word for it. The lovely people at Specdrums have given my readers a chance to win a One Ring Set of their own. To enter please use the Gleam application below and please note the T&Cs.
Specdrums 1Ring

Competition is open to residents of the UK aged 18
There is no cash alternative offered
The winner will be drawn at random and will receive a single Specdrum set as shown
The giveaway will close on the 20th of October at midnight, the winner will be notified through Twitter
The Winner will be asked to provide an email address
I have some other giveaways running at the moment so please check them out in the Blog Giveaways Page above.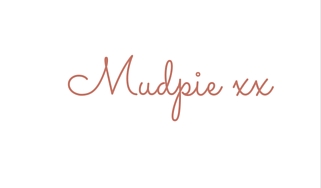 If you've liked this post please follow me on my social media channels:
Mudpie Fridays: YouTube | Twitter | Instagram | Facebook | Pinterest | LinkedIn