Last week was first full week at school and back to normality after the Summer holidays. I think we all struggled as I through myself into making Christmas plans you can read all about here – Our Adventures in Pictures: 365 Week 37 2019. This week we were also consumed by work although we did tick something off our family travel bucket list for 2019. Plus Hubby and I away at the end of the week. Which is why week 38  is short as I was to try and keep our trip all in one place.
Saturday 14th September – Day 257
We didn't do a whole lot today. I had a couple of blog jobs I needed to get the content done for. Which included a trip to Aldi for their kit for schools campaign. The boys went down to see their grandparents while I got my hair done. I had to change my appointment from Wednesday evening last week because of being in Edinburgh. Which meant it was right in the middle of the day. We did make the most of the good weather in the evening though having a BBQ.
Sunday 15th September – Day 258
This morning we ticked something off of our bucket list – we went for an indoor skydive! It was a little nerve wracking jumping into the air chamber and trusting that  you weren't either going to fall on your stomach or fly off to the top of the chamber. Needless to say Monkey loved it and would like to do a course next time! Its a good hour and half form us so its not something we will be able to do regularly, but it will make a good Christmas present! Although Kipper was too young to join in and requested a trip to the park on the way home.
Monday 16th September – Day 259
Today went by in a bit of a blur its coming into the busy season at work on the run up to the end of the year. Autumn is almost always busy. I had client meetings for most of the day. But found out Monkey got all of the after school clubs he wanted. After being told they are really difficult to get we've had the opposite experience and now have too many! Thankfully I think we can choose to drop a few which we will be doing. Today went by in such a blur that I didn't manage any photos.
Tuesday 17th September – Day 260
Today should have been a normal working day and for me it was until we got the dreaded phone call from nursery. Kipper has head lice! Thankfully a friend managed to pick him up for us so that both of us could finish our client meetings. To be honest it doesn't surprise me. I treat him regularly as the nursery seems to be a breeding ground. Its funny as Monkey never suffered despite going to the same nursery. I do wonder if its the blonde hair and the fact that perhaps we wash it too much! After all they are only meant to like clean hair. So this evening was spent treating the whole family again and changing and washing all the bed sheets. I really hope the nursery get it under control as we pay a fortune to them!
Wednesday 18th September – Day 261
Today I had planned on catching up at work. But like everything when I put time aside to do stuff, other stuff seems to appear. It meant I was working well into the evening. Dropping the boys off at my parents in-between, I think we took enough stuff for them to last several weeks. This photo was taken by their house as the sun was setting.
I have decided to finish this week two days early so that I can include our Dubai trip in one post.
Blog Posts this week
And for the first time in a long time I have actually managed to do a vlog! It has reminded me that I need to make sure I get up to date on our travels from this year. It may also help me with the motivation that I am significantly lacking at the moment.
You are invited to the Inlinkz link party!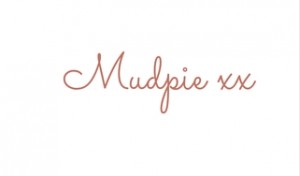 If you've liked this post please follow me on my social media channels:
Mudpie Fridays: Twitter | Instagram | Facebook | Pinterest | LinkedIn