AD – This post is written in conjunction with Verisure, I have been compensated for my time
Home & Family Security Tips: When you have two young children at home you want to make sure that your home is as safe and secure as it can be.  Especially when you travel as much as we do. One of the things we have done recently is start to use a SmartCam, but there are many other home security tips which we are looking at implementing.
Home Security Tips
Windows – Remembering to close the windows when going out which obvious I know! But I have lost track of the times that I have run out of the house late for the school run, only to realise the top windows are wide open. Even the smallest of windows can be a risk, so I always make sure I go back to close them. Plus as Monkey gets older I am teaching him to close the bottom windows as well.
Notes on the door – One of the things which I am guilty of is leaving notes on the door for delivery drivers. Effectively this is the same as leaving an advertisement that the house is empty. At the end of the day nothing is that urgent that can not be delivered at another time.
Talk to your neighbours – We are very lucky to have great neighbours which means we keep an eye on each others properties. Thankfully we don't get many suspicious activities but its always worth talking about anything you are not sure of. Many streets will also operate a neighbourhood watch scheme or similar. So if moving to a new area then its worth finding out.
Spare keys – When I was at university I use to leave a spare key under the doormat. It was a habit that stuck until I brought my own house. Now instead I keep a spare at my parents house. As much as its convenient to have one close to hand its a significant security risk.
Pack tech away – I work from home a lot of the time but when I do need to go out to see clients I always make sure I pack away the technology. Leaving laptops and tablets on the kitchen table or visible from the windows is tempting to the opportunistic burglar.
Change the locks – It can be an expense but better than the alternative. If moving into a new house you do not know how many keys were not handed over. Or if you loose a key then it is always worth getting things changed even if you have spare, as you never know where you left it.
Alarms – Many companies offer alarm systems, when choosing yours make sure you select the type that's appropriate for your house. Ensuring you go to reputable brand and only trusted parties should have the details.  Also make sure the wires for your system is hidden from view so that they are not easy to disable.
Of course keeping the house secure is one thing. As a parent I need to make sure the kids are as safe as possible, but at the same time not being a helicopter parent. Society has changed a lot since I was a little girl. I use to disappear for hours playing in the fields with my brother and neighbours. Nowadays this just doesn't happen. But I still want the boys to have the sense of freedom I had. Some ways to ensure this include.
Family Security Tips
GPS – I have invested in a GPS watch for Monkey and when Kipper gets older I will also do the same for him. It gives me the piece of mind I need also with
Do not open the front door – This is one which we have taught Kipper recently. Who can easily open the door when the bell rings. He is learning that
Teach them how to dial 999 – Monkey knows the passwords for all our phones and tech. He has been trusted to use them for safety reasons only. He also knows how to dial 999 and when that maybe needed. Its a fine line not to scare them witless but at the same time making them informed enough.
Interacting with the online world – Kids are brought up in a very different time to us and technology is a big part of that. I would be lying if I didn't worry about the potential impact on the boys as they get older. Thankfully there are plenty of resources out there to help with many brand names getting behind it. Including Google.
Stranger Danger

– A saying we were 

brought

 up on when we were younger. Things have moved on since then and you can find some good advice on the

 

Baby Centre website

.
Have you got any home and family security tips to add to the list? I would love to hear more suggestions in the comments below.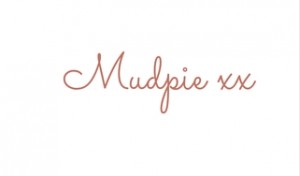 If you've liked this post please follow me on my social media channels:
Mudpie Fridays: YouTube | Twitter | Instagram | Facebook | Pinterest | LinkedIn
Home and family security tips