AD – I was gifted my iFly experience in return for this blog post
iFly Review with Buyagift: An indoor skydive has been on our family travel bucket list since the beginning of the year. It also featured on my 40 before 40 list. So we were thrilled when Buyagift.com got in contact and offered us the chance to try it out.
There are three locations across the county that you can book at which are Manchester, Milton Keynes and Basingstoke. We opted to visit the Basingstoke iFly as it was the closest to us. Booking was a little tricky as we wanted a weekend date which meant times were restricted to before 11am. However the staff were very helpful on the phone as we had a number of us we needed to accommodate with friends joining us in the experience.
You need to arrive an hour earlier than your flight to fill in the consent forms and get kitted up. We watched a safety video before donning overalls, googles, earplugs and helmet. By this time Monkey was bouncing off the walls with excitement. We also took Kipper along. Technically at the age of three he could have had a go. But we had made the decision he was too young. I stand by this and would probably say Monkey at 7 is probably the youngest I would recommend this experience for. Even with Monkey's dare devil nature he was a little worried initially. However Kipper was is sobs when he realised we were going into the tunnel. The instructor was very patient with him and we were allowed to swap adults out to look after him.
Once it was our turn we went into a sealed chamber with with rest of the flyers. This runs along side the tunnel and means you can watch all the flights. During the video we were taught hand signals which the instructor used to make sure we got in the right position. Initially it is a bit of a leap of faith part of you expecting to end up on the floor. There is definitely a knack and Monkey got it almost instantly. I was very impressed with hour he conquered his fear. Although he did make me go first! It is  difficult to describe the feeling, since you are only in the tunnel for about around a minute. It is very noisy as the wind rushes around you. The instructor makes sure you do not get too close to the sides of the tunnel. I did drift up quite a bit so he used his body weight to keep me lower in the tunnel. I was desperately trying to smile at the camera! Since they also record the whole thing for you.
You only get one flight within the voucher but once you are there its also possible to pay a little extra for another (£14). Or to be taken up to the top of the tunnel in a whirly motion by the instructor (£7) each. Which we all did and really enjoyed. Although this is dependant on timing and the number of people in the group. We did not have an adult that wasn't kipper sitting so we could not capture our own photos. As everything is locked away including jewellery and wedding rings. There is a viewing area where you can take photos so this is something that we would do next time. At the end of our session we had the opportunity to buy photos and video taken through all the sessions. We paid £35 for a family photo pass which gave us all the media of up to five people.
It was a great experience and Monkey is very keen to do it again. Just be aware that there are several additional charges but as a bucket list item it would make a great Christmas gift experience.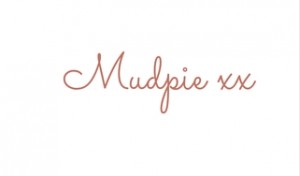 If you've liked this post please follow me on my social media channels:
Mudpie Fridays: YouTube | Twitter | Instagram | Facebook | Pinterest | LinkedIn
iFly Review
iFly Review