This week I wanted to keep all of our trip in one place so its a bit longer than normal. If you would like to catch up on what we got up to last week then you can do so here – Our Adventures in Pictures: 365 Week 38 2019.
Thursday 19th September – Day 262
It felt a bit odd getting up early this morning and not needing to drop the boys into childcare or school club. Instead we jumped into the car to airport. Our flight was mid morning so we grabbed breakfast at the airport. With the time difference of four hours it means that effectively we spent most of the day travelling. Hubby was particularly excited about going on an A380 which is why he booked with Emirates. Unfortunately our seats were over the wing but the size of the plane… and never having flied with Emirates before I was suitably impressed. Although I should never have watched Mama Mia Returns on the plane. I think I cried from start to finish….
Friday 20th September – Day 263
I always knew today was going to be a challenge. We got up at 3.45am! It was meant to be 'the' trip of our break. A balloon trip over the Sahara. We got about half an hour into the drive only to be told it had been cancelled due to the wind… Gutted. It hadn't occurred to me that it could actually not happen. It had cost a small fortune. Thankfully they were very good at refunding it. We could have tried again but getting up at that time in the morning writes off a lot of the rest of the day so we decided to leave it until next time. Sadly.
Instead we went back to bed for a few hours before getting breakfast in the hotel and then catching the sight seeing bus to try and get an idea of the area. We spotted several places we wanted to go back to and even had a trip down the palm. The shear size of the place took me a little by surprise. I am not sure why I was so surprised. Once we got our bearings we had a first glimpse at the Dubai Mall before heading back to get ready for an early dinner. We had booked a creek dinner which was good fun. Watching all the multi coloured boats go up and down while a traditional dancer kept us entertained. It was still really warm in the evening but the boat had air con. So we had a very pleasant evening, just what we needed after our early wake up.
Saturday 21st September – Day 264
We had brought a two day sight seeing ticket, but decided to head to the Mall first to see the waterfall and the aquarium. The aquarium itself is a bit of a disappointment, you walk through the tunnel to find out that it is! They do have an underwater museum upstairs which is a bit more interesting and has a giant crocodile in it!
From there we jumped on the bus and headed to the souk. Having been lucky enough to visit Turkey and Morocco and having experienced souks before I wasn't prepared for the Gold and Spice Souk by the Creek. I think its normally because I just hold Hubbys hand and ignore them, but I Dubai  don't feel I can do that and holding hands isn't allowed. Plus it was really hot. But it was an experience.
In the evening we went for drinks picking up our traditional Hard Rock Cafe glass and trying out the pool side bar in the hotel.
Sunday 22nd September – Day 265
We caught a cab down to the Burg Al Arab and the resort it is next too. Planning on spending some time on the beach the weather had notched up by a few degrees so we decided against it. Did some souvenir shopping and had a couple of drinks before a trip in an Arba.
Hubby was pleased as we managed to catch most of the England game before going back to the hotel to get ready for dinner. I had booked to go up the Burj Khalifa and for dinner. We weren't sure how it worked so turned up super early. Which meant we got to watch the sunset from the top and see all the lights come on. Dinner itself gave us a great view of the waterfalls. Afterwards we headed down to watch them at the waterfront before returning to the hotel
Monday 23rd September – Day 266
Our trip went so fast I was really surprised by just how quickly our time went. We had a lazy breakfast before packing up and getting the transfer to the airport. The flight back was much the same as the fight out. Only this time I did manage to write a blog post. I am not sure why I didn't get more done in an eight hour flight. I think I may have lost my mojo a little. We didn't pick the boys up until around 8.30 pm by the time we had cleared customs and got out of the airport. A bit late for a school night really but they were very pleased to see us. Especially Kipper who had not been away from us before and so consequently clung like a limpet to me for most of the night.
Tuesday 24th September – Day 267
Straight back into work which means I will have to catch up with the washing at the weekend. I was out seeing clients for most of the day and was exhausted by the time the kids went to bed. Suddenly being hit by the time difference. I was not impressed with how wet the school run was considering we had been basking in 38 degrees previously.
Wednesday 25th September – Day 268
Work and school with an adventure in the evening. After work Monkey and I drove into Wandsworth to visit a cooking school for a campaign with the Hairy Bikers. Having watched a lot of their TV programmes and tried their recipes we were very excited. Turns out they are as lovely in real life as they are on the TV. I am waiting for photos to be signed off so I can not share anything here yet. But hopefully I will be able to update the post when I receive the okay.
Thursday 26th September – Day 269
Another busy day at work, resources are stretched so consequently I am working longer hours in much more stressful environment than usual. Hopefully something will be done to address it soon. Monkey had Beavers after school and has been made up to a Lodge Leader which he is very excited about. Plus he came home with three more badges for me to sew on as well as the group Beaver.
Friday 27th September – Day 270
Not the weather I had in mind. Kipper and I headed out acorn hunting before making cookies. Monkey had basketball after school so we didn't need to get him until 4.30pm. It was amazing how much difference that hour makes. Everything was going very well until around 11.30 just we were getting ready to go to bed when Monkey brought up his dinner all over our bed. Not sure why he was in there and not in in his own. Which has meant a very sleepless night and our plans for the weekend are now very much on hold. Which is such a shame as both were gifted tickets for work we had already done. I am hoping Sunday may still happen assuming Kipper doesn't come down with it.  I can probably count on one hand the times he has been sick so its such a shame it had to be this weekend.
Blog Posts this week
I had great plans to try and catch up on some of the travel pieces I want to write from our trips over the Summer but it didn't happen…
We don't have many plans for next week until the weekend when I am hoping the weather may have improved a bit otherwise it will be a beach trip in the rain.
You are invited to the Inlinkz link party!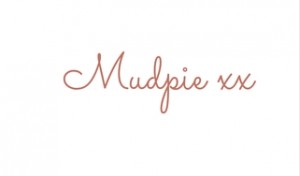 If you've liked this post please follow me on my social media channels:
Mudpie Fridays: Twitter | Instagram | Facebook | Pinterest | LinkedIn