Welcome back to my weekly diary post of my Fridays with Kipper. Each week I document our adventures on the run up to him starting school. You can find the series here – Our Fridays.
A Year of Mudpie Fridays – Week 3
So I missed last week as Hubby and I were in Dubai for our 10th Wedding Anniversary.  Ever since we came back its rained constantly. So I wasn't entirely sure what we were going to do. Thankfully Kipper like many kids loves the simple things in life. So going out acorn hunting on his bike was perfect in his book. We went to Tilgate with a little hessian bag. Just before we arrived the heavens opened which meant the play park was out of bounds since it was drenched and I didn't have his water proof trousers with me.
Nevertheless he was happy picking up oak apples and acorns. Announcing each time that
This is a nice looking one mummy….
Only it was probably going mouldy or covered in mud, he just loves collecting things. I did manage to convince him to pop a couple of red Autumnal leaves in. Unfortunately it didn't take more than about twenty minutes until the rain came again. So we made the way back to the car a little disappointed. Going home via the supermarket we picked up some eggs, butter and chocolate chips to make cookies. It was the first time we have baked on our own and he enjoyed the early steps of stirring and of course tasting the finished article. It was a bit of an odd recipe as the biscuits turned out somewhere between a a cake and a brownie!
He has developed another new saying today which is suddenly the complete opposite to what he has been talking about  historically…
I am a big boy now… I grown up
Now we just need to get him to potty train!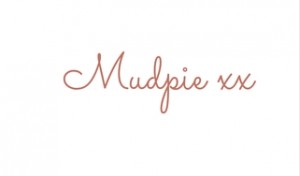 If you've liked this post please follow me on my social media channels:
Mudpie Fridays: Twitter | Instagram | Facebook | Pinterest | LinkedIn