AD – We were gifted the balance bike included in the post for the purpose of this review. All words and opinions are my own.
Micro Balance Bike and Scooter : Kipper is a little ride on mad. However at three he has pretty much outgrown everything we have. I noticed he liked to watch his older brother on his bike and we realised it could be time to introduce Kipper to the concept. So when Micro Scooters got in contact and asked if we would like to review one of their balance bikes I of course said yes.
Kipper was very excited about the prospect of getting his own bike. I opted for a Lightweight Balance Bike because it would be his first experience of having a bike of any kind.  It is one of the lowest weight bikes on the market at just 2.8kg which I hoped would make it easier for him to use. Plus it would also means that if I ended up having to carry it around on a day out it is more than manageable.  He chose a green one which is his favourite colour. I was impressed to find that they had a lots of different colours to choose from including pink, purple, orange, blue, silver and yellow. So there is bound to be something that will resinate with your little one.
The balance bike arrived in a box and all you needed to do was fix the handle bars with the Allen keys provided. The seat height was perfect for him although it is adjustable up to 15.5 inches meaning it will grow with him. It didn't take long to attach the handle bars which meant he could have a go straight away. Needless to say since then it has come everywhere with us and he's really enjoying using it.
Things we love about the Micro Lightweight Balance Bike
The obvious… it really is lightweight which makes my life so much easier as a parent. Since I know that when we go out there is a good chance at some point I will be carrying it around. Plus it means that Kipper can easily hold it up and it gives him a lot more confidence when handling the bike.
The wheels are solid which means I do not have to worry about punctures. It is a very smooth ride and the wheels are designed not mark. So Kipper can ride it inside and outside.
As I would expect the quality is second to none. Despite being light it feels substantially made with with good quality materials and fixtures.
Designed for children aged 2-5 I expect our balance bike to get a lot of use. The fact that both the handle bars and seat can be adjusted means it will grow with Kipper.
Kipper absolutely loves it and calls it his green bike. Whenever we leave the house he asks to take it with him. He has also started to develop a dare devil streak looking for hills to ride up and down. Lifting his feet off the floor. Although he is still learning to stop..
I can not fault anything about the lightweight Micro Balance Bike at all. It has made my life a lot easier too because we now take it out on our walks. So I don't need to worry about a pushchair and its encouraging  Kipper to become more independent which is great. The balance bike is priced at £59.95 but at the time of writing this post it is currently on offer at £44.95. We have already been asked a number of times while out and about where we got it from and I have recommended it to friends.
Mini Micro Deluxe Scooter
I am not surprised that its such a great balance bike. After all Micro have been producing great scooters for years. Both the boys have had one of their  Micro Mini Scooters since they were small. The wonderful people at Micro have given my readers the chance to win a Mini Micro Deluxe scooter with helmet.
There are lots of colours to choose from. Plus various accessories  so there is bound to be something that will appeal to your little one. I really like the Mini Micro Deluxe because it comes with an adjustable handlebar. This means that Kipper will enjoy it for longer since it will grow with him. Designed to be super sturdy yet light weight enough, that kids to be able to manoeuvre it up and down curbs easily.
If you would like to win your own, in your colour choice (subject to availability) then to do so please use the gleam application below and please note the T&Cs, good luck
Competition is open to residents of the UK & Ireland  aged 18 and over
There is no cash alternative offered
The winner will be drawn at random and will receive a Mini Micro Deluxe Scooter and helmet. In the winner's choice of colour and helmet design, subject to availability.
The giveaway will close on the 27th of October  at midnight, the winner will be notified through Twitter
The Winner will be asked to provide an email address and postal address to be based onto Micro Scooters.
I have some other giveaways running at the moment so please check them out in the Blog Giveaways Page above.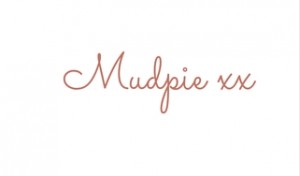 If you've liked this post please follow me on my social media channels:
Mudpie Fridays: Twitter | Instagram | Facebook | Pinterest | LinkedIn
Balance bike and scooter, balance bike and scooter