Eating at the Burj Kalifa Dubai – When we visited Dubai there was two things we wanted to do. Watch the sunrise from a ballon over the Sahara and go up the tallest building in the world. Unfortunately due to the winds we did not manage to get up in the ballon despite getting up at 3.45am. However we did get a chance to go up the Burj Kalifa.
I booked our visit before leaving the UK and after weighing up the options. I decided on the combined ticket of entrance to the 124/125 floor and dinner. There are lots of different options when purchasing tickets including a drink in the Sky Bar at floor 150 something… But its not cheap.  So trying to opt for the cost conscious alternative I opted for tickets with dinner. By doing this the combined cost of going up what Burj Kalifa and dinner was around £150 for the two of us. Which worked out cheaper than doing the two things independently. After all eating out is not cheap in Dubai in mainstream restaurants.
However it took us a little while to make the decision since information is seriously lacking. I did email the restaurant to see what the set menu is likely to be. They directed me to their website which does not hold any set menus. So we did take a bit of a gamble thankfully it turned out well. When we booked we had to choose a time. We took the earliest dinner slot at 7pm. But it wasn't clear if you needed to turn up at 7pm to eat or go up the Burj Kalifa at 7pm. Knowing that sunset was between 6pm and 6.30pm when we visited we decided to try our luck. All we had was a print out which we needed to exchange for tickets.
You do this at the desk in the Dubai Mall. We did struggle a little to find the desk which is on the ground floor. Since we had loads of time it wasn't stressful. But I could imagine if we were running late it would have been a different matter. Once we had been given tickets we decided to head up the Burj Kalifa straight away which was around 5pm. It took us a little while to get through security. On the way to the lifts you are taken through a museum which explains how the tower was built and the different phases. There are various exhibits designed to slow you down a little so that crowds are managed.
Once we got to the lifts we were lucky and walked pretty much straight into one. While you go up the 125 floors there is a video that is played within the lift that talks about the vision for the building.  I was a little worried when we reached the top as I had heard stories about it being packed and really busy. It actually wasn't too bad considering it was just before sunset. I think that could be to do with the day we visited. A Sunday is a work day for those in Dubai and we did find many things a little quieter because of it.
Floor 125 is completely enclosed with a large shop and opportunities for photos all the way round. Downstairs on floor 124 there is an outside viewing area. It is amazing how much difference the natural light makes to photos. So I am guessing the glass has some sort of reflective covering upstairs. There is also several pairs of wings dotted around. Unfortunately when we arrived the lighting was all wrong because it was fading. But if visiting an hour or so earlier I would head towards them as unsurprisingly they are very popular.
Once we had finished upstairs we went back down in the lift and found one of the staff and told them about our reservation. Dinner is not at the top of the Burj Kalifa instead it is in the Armarni Hotel. I hoped we would not be disappointed because previously we have eaten at the top of these sorts of things. Such as the CN Tower and the Berlin TV Tower.  The restaurant itself is right next to the pool bar and had amazing views of the fountains. Which means that you get to see them from a great viewpoint. In the evenings they go every half an hour and the waiters put chairs outside for us to be able to view them better.
The menu was pretty standard. Wine as expected was expensive we opted for a bottle of white which was their cheapest option at around £75. The food itself was tasty but nothing amazing. But to be honest for the price I wasn't expecting Michelin star quality. The service was extremely polite and there were a number of different waiters. Almost too many, as plates were cleared away before we finished properly etc. It felt like a bit of rush. Although I do think that's probably just because they were being super polite and helpful. Rather than a desire to get you out as such. I am glad we did it as it was a great end to the experience.
We also popped down to the fountains so we could see them at eye level as well. There is something quite magnificent seeing 50ft of water rising in the air in front of you.
Have you visited the Burj Kalifa? Whats the tallest building you have been up?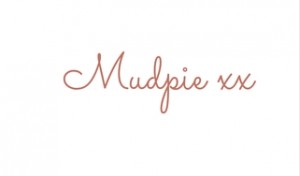 If you've liked this post please follow me on my social media channels:
Mudpie Fridays: Twitter | Instagram | Facebook | Pinterest | LinkedIn