I can not believe how quickly these Friday posts seem to be coming around. Welcome back to my weekly diary post of my Fridays with Kipper. Each week I document our adventures on the run up to him starting school. You can find the series here – Our Fridays.
A Year of Mudpie Fridays – Week 4
This week has been a mix of chores and pumpkins. We have a busy weekend which may include a trip to the beach if the weather behaves itself. Which consequently means I need to get the washing done and food shopping done. It is something I try to fit into the evenings so I don't have to do it on a Friday. Not that Kipper mind coming to the shops. Today he managed to talk me into getting him a chocolate reindeer and then promptly threw a paddy when I said he couldn't eat it all in the car. Which resulted in him on the floor crying and failing around.
Once over that little incident I decided some fresh air was in order. We have a little tradition of visiting Slindon Pumpkins each year.  Its a little drive from us and essentially is just a little shop which sells all sorts of different pumpkins and squashes. Each year they put a little display on with a picture made out of them. I would normally take both the boys but last year I got the distinct impression that Monkey had probably outgrown it. Kipper thought it was great fun picking out some pumpkins to take home. Although they have the large orange carvers they also have some more unusual varieties to cook. Plus lots of mini gourds and pumpkins for show which is what draws us back year after year.
Kipper picked out a yellow one and a small white one and we made sure we picked up a couple for Monkey as well. He also found a really interesting gourd which is a dark yellow and according to him has a little tail. Love their innocence at this age and how they use words out of context. I can see why he thinks it looks like a tail, just like he thinks the horses were in their garden and not a field.
The rest of the day was spent packing before picking Monkey up from school to go on a little adventure for the weekend.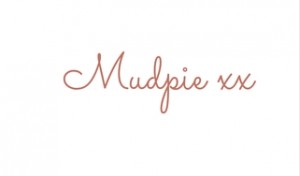 If you've liked this post please follow me on my social media channels:
Mudpie Fridays: Twitter | Instagram | Facebook | Pinterest | LinkedIn