It really feels like the weeks are racing by now, my mind is half on Halloween and half on Christmas. I probably need to write some of it down. The boys were not well at the beginning of this week which meant we started with the week with less sleep than usual. Consequently Friday has felt like a long time coming. Although we are off on a little adventure at the end of the week. If you want to see what we got up to last week, including our trip to Dubai  then you can read it here – Our Adventures in Pictures: 365 Week 39 2019.
Saturday 28th September – Day 271

So our plans were out the window. Monkey although not sick felt pretty rotten all day. He relaxed and played with some toys in the afternoon. Which gave me some time to start to sort out. We really need to declutter the whole house but it feels like too big a job at the moment. But there is no way we can even think about moving until we do. So today we did one room… an easy one! The bathroom. We threw away three black bags (half full each because of weight) of stuff… I now walk in and breathe a little sigh or relief. But the worrying thing is I need to do it to the whole house and if there's that much stuff in the bathroom I hate to think how much is in all the cupboards and wardrobes. Not to mention the playroom/office.
By late afternoon we were all going a little stir crazy so we headed out to a little spot we found last year to gather conkers. The wind had been kind to us and both boys collected loads. Kipper had trouble carrying his little bag full!
Sunday 29th September – Day 272
Today we went to Chessington World of Adventures, we were gifted the tickets after visiting them in the Summer. I was a little nervous as the weather forecast was not great. But it worked out okay as the rain forecast meant that the rides queues weren't too bad so we got to go on lots of rides. Kipper still aims for the Gruffalo ride every time whereas Monkey wants to go on the coasters. So its definitely a two adult job with the age gap we have. As well as the rides we saw some of the animals including the sea lions which is where this photo was taken by Mr Ms phone. I had let my camera at home because of the rain.
Monday 30th September – Day 273
Worked from home today. Trying to have one day in the office a week to try and keep on top of admin. Not 100% sure it will work. Especially when other people have access to our diary. But it is worth a go. Decided to go back to IG today. It was the first time I had posted for almost two weeks. I would like to say I missed it. But I didn't!
Tuesday 1st October – Day 274
Today I was on the day all day for work. Which meant running from one meeting to another while trying to catch up on emails in-between. I am so grateful for my work iPad at the moment I think its the only thing keeping me sane. I went straight to pick the boys up from childcare on the way home. Monkey is hoping to start Karate at school soon, which will be yet another after school club. But I think we can probably just about make it work. In the evening I finished writing a blog post. The overwhelm is strong at the moment, hoping it will pass. No photos today. Will try harder tomorrow!
Wednesday 2nd October – Day 275
Work has been just as busy as ever today. Running from one thing to the next. Monkey tried a new after school club today – Karate. It is not one that is organised by the school but thankfully his childcare will take him to it. Otherwise with work commitments he wouldn't be able to do it. He had a great session and has decided he wants to go back. I took this photo while waiting in roadworks. The woodlands looked so inviting and calming.
Thursday 3rd October – Day 276
Wow it was cold this morning when we got up. Doing the school run with a light dusting of frost was not what I was expecting. Monkey had beavers after school and was going on a scavenger hunt, thankfully the rain stayed away. I had zero time at a computer so consequently was working until gone nine.  I had so many good intentions of writing a blog post. It didn't happen. I did have a glass of wine though.  For some reason its felt like a very long week.
Friday 4th October – Day 277
Went food shopping straight after the school run before taking Kipper to pick out some pumpkins. I think we will probably go proper pumpkin picking at some point. This was just to get some small decorative ones. Then I spent an hour throwing everything we need into bags for a weekend away. We are reviewing a luxury apartment and catching up with family. I am so hoping fo some good weather so we can make it to the beach since the apartment is very close by. Fingers crossed.
Blog Posts this week
Work has been very busy again, so I have struggled to keep on top of writing:
You are invited to the Inlinkz link party!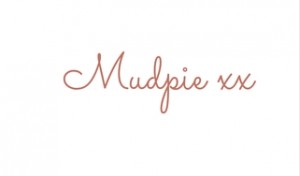 If you've liked this post please follow me on my social media channels:
Mudpie Fridays: Twitter | Instagram | Facebook | Pinterest | LinkedIn