AD – We were gifted our entrance tickets in return for this blog post – 9 Reasons to visit Paultons Park this Halloween 
9 Reasons to visit Paultons Park this Halloween – We have long been fans of Paultons Park its such a great theme park for families. Although we have visited a number of times we have never been for Halloween before. I was unsure what to expect and if I am honest a little sceptical. However as soon as you walk through the gates you know you are in for a treat. I don't think I have ever seen so many pumpkins outside of a pick your own before. A lot of hard work has obviously gone in to creating the right atmosphere. I could see in the boys faces how excited they were with the piles of orange scattered all around. 
So I thought I would share 9 reasons why to visit Paultons Park this Halloween. Incase you too need a little convincing:
Actors greeting
It was lovely walking through the gates and being created by scarecrows and ware wolves. They really engaged with the children and encouraged them to pose for photos on the various pumpkin set ups they had. Thought had obviously gone into the costumes as well as they were fancy dress but not scary so appealed to all of the children. Even Kipper.
Orange, orange everywhere
Pumpkins are placed all over the park. Not just at the entrance but throughout the walk down to Peppa Pig World. There are hay bales and plenty of opportunity to grab a photo moment. The boys particularly liked the pumpkin patch where hundreds of pumpkins were laid out in lines. It was very tempting to run in and help yourself. Thankfully it was all roped off. It wasn't just orange pumpkins though the displays included flowers and gourds as well. Plus there were some giant plastic pumpkins and we also found a cauldron, all of which added to the excitement.
The Big Boo Barn
I was not expecting a specific Halloween experience but that's exactly what Paultons Park has produced. You move through The Big Boo Barn in groups and it includes an element of immersive theatre and animatronic farm animals. Initially I wondered if it maybe a little scary for Kipper but he was absolutely fine with it. There are additional actors in each area to help you move around when its your turn. My favourite part was the talking pumpkins which was very cleverly done. I also liked the fact that they did it in small groups as it meant the children could get to the front of each area and see what was going on. 
Halloween themed shows
On the Sunday we visited there were three activities specifically for Halloween on the stage near to Critter Creek. Although looking at the promotional material on the map most of the shows will not be on until half term and will run from the 26th October to the 3rd of November. We caught the Monster Ball at the end of the day and I was very impressed with the dancers. It must have taken them a long time to get the moves all in sync. Much of the music was from the 80s which also had many of the parents tapping a foot along as the little ones jumped about. It was a great way to end a brilliant day out.
Peppa Pig World is included
For the first time this year Peppa Pig World is included in the Halloween festivities. There are many pumpkins scattered around. Including some in the same cartoon style as the show itself. Plus a huge spider on top of the shop and an enormous pumpkin outside the shop. If thats not enough photo opportunities then you can also meet Peppa and George who are dress up as a witch and a pumpkin. 
Lots of variety in the rides
The park is split into different areas where rides are grouped together under a theme. As well as some show stoppers there are lots of other activities. With splash parks, play areas and an indoor play area as well. They have a number of rides such as the Wave Runner which I have not seen elsewhere. All of which is great with multiple age groups.
Caters for all age groups
One of the things which I love about Paultons Park is that it really does cater for all age groups. Even in the other areas of the park away from Peppa Pig World. They seem to have managed to get a great mix of rides. This means that one of us can't take Monkey on a coaster while the other entertains Kipper in a play area or a mini coaster. We particularly find this in the Lost Kingdom but it is replicated in other areas of the park too. When you have a four year age gap like we do there is always going to be times of compromise but Paultons Park definitely helps us with that parenting battle. Plus a lot of the rides Kipper can actually go on which also helps, unlike other theme parks we have visited where at 95cm he can be quite limited. 
Clean, clean, clean
Having recently visited another theme park one thing that really stood out when we compared the two is how clean Paultons Park and Peppa Pig World is. Some of the rides have been up for a number of years but they are kept in good order. The paintwork is fresh and there is very little litter anywhere on the park. Whats more is that they are building new rides and areas. We are particularly excited by the new Tornado Springs are which is currently being constructed and is due to open in 2020. 
Good value for money
If you little one is under 1m then you do not need to pay for them. Yet there are many rides they can still go on. There is no charge for car parking unlike other similar attractions we have been to. Plus the prices for food is reasonable, and it was nice to see all of the concessions open. Even in at weekends in some of the bigger theme parks we have been to you are left hunting to find one that is open. 
We had a great day at Paultons Park and I think have started a new Halloween tradition. It is so nice to go to an age appropriate celebration with the boys and I am sure we will be back again next year.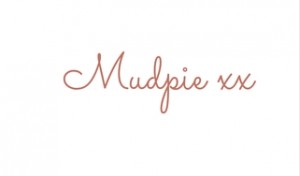 If you've liked this post please follow me on my social media channels:
Mudpie Fridays: Twitter | Instagram | Facebook | Pinterest | LinkedIn