Review Brownsea Island National Trust – We have long been members of the National Trust. I am sure it is the best value family pass we have ever brought. The boys have been busy filling up their National Trust passports this Summer. So I was delighted when I realised our close proximity to Brownsea Island when we stayed at Sandbanks last weekend.
How to get there:
I had often heard about Brownsea Island but had never thought to make a specific trip to see it. Now having visited we will definitely be making another trip soon. I was surprised by just how much there is to do there. Plus it really is something different when it comes to National Trust properties. To access it you do need to catch a boat over. We caught ours from Sandbanks, but we also saw several different boats going out of Poole. The boat is run independently from the National Trust so you do need pay. For the four of us it was £19 return. Although it is a very short trip from Sandbanks. Our boat went at quarter past and quarter to the hour. With the last one being around 5pm as this is when the Island shut. 
Coming into the harbour on Brownsea Island you see a little row of beautiful holiday cottages. With their concrete fronts they look like the extension of the castle. Once of the boat you are directed through the National Trust entrance. The Island is not large but you can easily spend all day there, walking the trails. The  map helpfully marks out three different ones each with a time of how long it will take. Obviously with a three year old in tow everything takes that much longer. Especially when there are so many sticks you can pick up and pine cones to explore. 
The Dorset wildlife trust also has an area on the Island and they offer little trails to follow. We saw out first red squirrel on such a trail. It came bounding towards us and I am not sure who was more shocked to see each other, us or the squirrel. I am a little gutted that I did not have my camera ready. Since the other squirrels we saw were more in the distance. 
As well as the red squirrels there was plenty of other wild life including peacocks and deer. One of the rangers walking around explained the reason for everything being so tame is because there are no predators on the island. One of the places we headed to was the natural play area. The sun was out and it was so peaceful watching the boys balance on various wooden stumps. Although the whole wooded area is really a play area with lots of trees to climb on. 
Monkey started Beavers at the beginning of the year and has really got into it. So he was particularly taken with the fact that Lord Baden Powell created the first scouting group on the island. Which meant that we had to go to the trading post too, to pick up a badge for his camp blanket. It was lovely seeing all the scarves from all the groups that have visited there over the years. I know Monkey now want his own group to visit. They do family camping weekends at certain times of the year but I am not sure I will get the husband under canvas. 
There was lots of other things to do on Brownsea Island which we didn't get to. I suspect the views from the beach are stunning and there is mini golf as well as lots of other activities organised. I am sure we will visit again its so beautiful.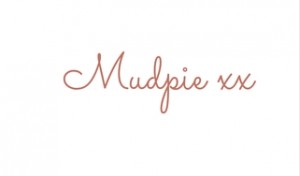 If you've liked this post please follow me on my social media channels:
Mudpie Fridays: Twitter | Instagram | Facebook | Pinterest | LinkedIn
Review Brownsea Island National Trust