Each week I try to take a photo a day. This week I only missed done day which is a win as far as I am concerned and better than I have done for a while. You can catch on what we got up to last weekend here – Our Adventures in Pictures: 365 Week 39 2019.
Saturday 5th October – Day 278

We arrived in Sandbanks at dinner time last night and headed straight out to see family for dinner. We ended up eating cake and reading Harry Potter late into the evening. Which meant that we had a slow start to Saturday.  This suited Hubby since he wanted to watch the rugby and allowed me to catch up and the kids to chill. Mid morning we headed over to Brownsea Island and had a great time, which is where the above photo was taken. So much that I wrote a specific post on our trip. Returning to the mainland it was a toss up between going to the beach or going crabbing. Monkey was desperate to go crabbing so we ended up doing that. Not that the crabbing was successful at all but we did end up with a great fish supper to make up for it.
Sunday 6th October – Day 279
We got up early and headed to Paultons Park to celebrate Halloween. The boys were very excited by our trip and we had a lovely day. We have been fortunate enough to visit a couple of times  and always have a good day out. It was lovely seeing Kipper start to expand his boundaries and go on more adventurous rides. Monkey as always loves the roller coasters and they have one I particularly like there too. With all the pumpkins I was starting to feel a little festive towards Halloween and slightly guilty that we will not be in the country.  The only thing that put a downer on the day was the usual homework arguments when we got in. Along with discovering that we had no hot water or heating when we got in because the oil had run out. Its not my job to order it….
Monday 7th October – Day 280
Kipper woke me up around 3.30am stroking my hair in bed. I should of appreciated it since I am all too aware that he won't be tiny for much longer. But instead I couldn't get back to sleep thinking about all the things I need to do with my day job. Early start to go and see clients and the lack of hot water for a hot shower did not go down well. The oils should come tomorrow, which is just as well since the old wives tale of cold water and shiny hair is rubbish. Had a few parcels arrive for my gift guides. I am regretting them if I am honest.. one year I will learn. Took this photo of the morning sky.
Tuesday 8th October – Day 281
Another day at work and school. When I picked Kipper up nursery he had chosen to have a wee on his potty at Forest school. This is a big decision in his little world since he has been adamant for the last 12 months that he's not going anywhere near a toilet or potty. He got a treat of being allowed to pick a toy car out of some we had brought for such an occasion. I really hope that this is a turning point on our whole potty training or lack of potty training journey. Since he will be three and a half next month and Monkey had been dry during the day and at night for a whole year by that point.  We have heating now!
Wednesday 9th October – Day 282
Work as usual. I realised today that I can now officially apply for Kippers school place next September. I am not sure how I feel about that. I know its going to be a struggle when it comes. Another step closer was taking him to the doctors to get his pre school jabs. They get an injection in each arm and he was okay with the first but the second he howled. The nurse was brilliant and w of course had chocolate buttons for after but he didn't forgive me straight away. No photos today.
Thursday 10th October – Day 283
Early trip into London for work which meant I was on a train before 6.30 in the morning. I took this photo on the walk to the office. The sun was just coming up and it made the buildings near St Paul's Cathedral glow.I had a good day at work even though Thursday seems to have turned into one of those have to work late days. Monkey was very excited because he came home with his lodge leader badge from Beavers. Which means I now have four to sew on. I am not sure when I am going to get a chance to do that!
Friday 11th October – Day 284
Today Kipper and I went on a presstrip to a big country manor with Oliver Travels. The house was gorgeous and it was nice to catch up with bloggers that I have not met before. Kipper had a good time as well as they had kids entertainment upstairs. We had planned on going out for a curry in the evening but with the weather being so rotten we decided against it and instead make a home made one instead.
Blog Posts this week
We've no real plans for this weekend. Other than to carry on with the decluttering. The boys want to go to a pumpkin patch which undoubtedly will be wet. I also need to try and get on top of my gift guides before we go away at the end of the month. Each year I say never again… this year I mean it!

You are invited to the Inlinkz link party!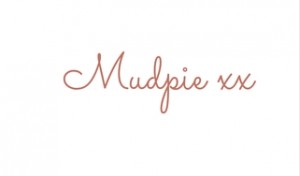 If you've liked this post please follow me on my social media channels:
Mudpie Fridays: Twitter | Instagram | Facebook | Pinterest | LinkedIn
You are invited to the Inlinkz link party!
Click here to enter