'You are the bows from which your children as living arrows are sent forth"
What a rubbish weekend for weather! I had planned a trip to a local pumpkin patch but none of us really wanted to go out in the torrential rain. Although the boys were disappointed we are at home next weekend too. Its intentional as we are meant to be spending some time decluttering so that perhaps we can seriously think about putting the house on the market. However it is taking us a lot longer than I thought it would. So I think we will need to also spend some time in December doing the same. November is already pretty busy.
After we had finished the lounge (it took two days) I let the kids put out a couple of halloween decorations. We don't have a lot and I try to keep it non tacky! Literally a couple of felted spiders and some paper pumpkins. I wouldn't normally put them out yet, but since we are away for half term we may as well make the most of it! Monkey thought it would be a good idea to wear the pumpkins on his ears!
Kipper on the other hand was more intrigued by opening and folding the pumpkins. Since they are held together by magnets. He has struggled with being inside all day, although looks very innocent in this photo. But do not let appearances fool you. He is anything but, enjoying winding his brother up almost constantly. He also didn't get out of his PJs all day on Sunday.
This week is just another busy week at work. We have no exciting plans for the weekend other than decluttering the kitchen and with weather allowing a trip to pick a pumpkin. Hope you all have a good week, see you on the other side x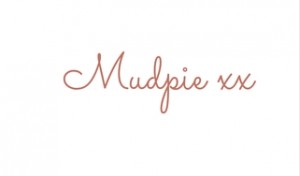 If you've liked this post please follow me on my social media channels:
Mudpie Fridays: YouTube | Twitter | Instagram | Facebook | Pinterest | LinkedIn