AD – We wee gifted the toys in order to be able to write the post Review Geomag NASA Rocket & Rover. All words and opinions are my own.
Review Geomag NASA Rocket & Rover: I am always on the hunt for new construction toys for the boys. So when Geomag got in contact and asked if we would like to try out their new special edition sets I of course said yes. If you have not come across Geomag before they are a STEM construction toy based around a building  system of magnetic bars and spheres. They are incredibly tactile and were of instant interest to both boys. They sent us two of their NASA sets the Rocket and Rover. Both have been endorsed by NASA, and is a celebration of the 50th anniversary of one of the first manned lunar landing.
We decided to try out the Rocket Set first. The eighty four piece set has thirty magnetic bars and eighteen balls. Also included in the set are square and triangle plastic shapes. Along with a sheet of pre punched decorated panels which fit inside the plastic shapes. They are held in place by little clips on the underside of the shapes. At the end of each of the metal bars is a magnet which means that you can build anything. Although Monkey and I set about building the rocket in the kit first.
There are no printed instructions, only those on the back of the box. I think this put Monkey off initally but it wasn't long until he got into the build. Showing me how to do it and placing the magnets together easily. The panels are held in place by fitting inside the shapes created by the magnets.
The sets are aimed at five year olds and above, Monkey at seven put the set together in around fifteen minutes before playing blast off. The fifty two piece second set which is NASA Rover was a bit more complicated to construct. The set comes with wheels which is very exciting and also some plastic coated pieces which pop out designed to help with construction.
The wheels are very cleverly constructed. Inside each see through plastic wheel you add a red centre, where one side there is a magnetic ball and the other the bar. Again the instructions are on the back of the box. We did struggle a little with getting the plastic square to attach to the middle part of the vehicle. Although Hubby managed it straight away.
Monkey did need a lot more help with this second set but still really enjoyed playing with it. Although I do think that for Monkey sometimes jut letting his imagination run is more rewarding for him.
Things we love about Geomags:
These are brilliant both boys love playing with them. It gives them the ability to build these sets but so much more.
I really like that they are designed to help foster 3D thinking, which in turn will help to develop eight forms of intelligence in children – modelling, reasoning, sensory development, curiosity, creativity, imagination, mathematical thinking and scientific thinking.
All of the Geomag sets will fit together which means you can build a substantial collection over time. Many of them come with different coloured bars which can add an extra dimension to play.
They don't take up much room which means they are mobile – a perfect handbag toy for travel or eating out. A welcome change to tablet or mobile phone!
Geomags are made in Switzerland and feel great quality. All products are aligned with the most stringent European and international safety standards
Things we are no so keen on – There is very little that we don't like. Although there is polystyrene in the packaging which I don't think is needed. Instead of this I would be nice to see the set come with a little box which allows transportation or easier storage.
I would not hesitate to recommend Geomags to friends and family. The boys love them and I am impressed with how long they hold their attention for. The NASA Rocket Set retails at £39.99 and the NASA Rover Set retails at £25.00. Both sets are available from the Entertainer. If you would like to try them out for yourself then I have an extra set to giveaway to my readers. To enter please use the Gleam application below and please note the T&Cs.
Geomag NASA Rocket & Rover Set worth £65

Competition is open to residents of the UK & Ireland  aged 18 and over
There is no cash alternative offered
The winner will be drawn at random and will receive a Geomag NASA Rocket and NASA Rover Set worth £64.99
The giveaway will close on the 31st of October at midnight, the winner will be notified through Twitter
The Winner will be asked to provide an email address and postal address to be sent onto Geomag so they can arrange postage of the prize.
I have some other giveaways running at the moment so please check them out in the Blog Giveaways Page above.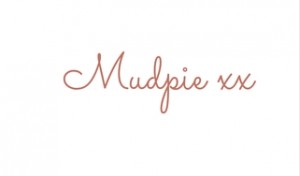 If you've liked this post please follow me on my social media channels:
Mudpie Fridays: Twitter | Instagram | Facebook | Pinterest | LinkedIn