AD – We were gifted these boots for the purpose of writing a Review Bobux Kids Shoes . All words and opinions are our own.
Review Bobux Timber Boots AW19 – We have long been fans of Bobux kids shoes. In fact they were the first pair of shoes that Kipper ever had. Not only do they look good, but they last well and most importantly they are all about looking after the boys feet as they grow. As a company they are constantly looking to learn more about healthy foot development. Making sure this knowledge is then leveraged in their shoes.
This time of year I tend to buy the boys a pair of leather boots. They are so much more practical as the weather draws in. Allowing us to explore the local woods and our favourite National Trust haunts. For this reason I chose both boys a pair of Timber boots. Money opted for navy and for Kippers I chose an olive green colour. I chose them because they don't have actual laces which means I don't need to worry about the boys putting them on. Instead they have elastic laces which mean they adjust to your child feet. So are suitable for narrow, normal and wide fittings. I also really liked the contrasting ankle cuff which makes them look smart.
Both boys really enjoy wearing their new boots. Opting to wear them over their normal footwear which goes to show how comfortable they are. We took them for a spin in Brownsea Island when we visited Sandbanks. We didn't break them in as such which I did wonder maybe a mistake. But for their first outing the boys wore them literally all day and we walked a lot, and played a lot. So it goes to show just how good these shoes are since they kept them happy and comfortable.
There is so much choice over on the Bobux website for all age groups. I like that there are  lots of neutral colours to choose from so you will know they go with everything. Plus there are some very bright ones! Much to Kipper's delight whose favourite colour is green. For this reason I also requested pair of their Grass Courts for both boys. Again Monkey opted for navy but Kipper a pair of lovely green emerald ones. I will be sharing them soon here so please come back and find out what we think.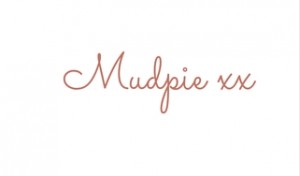 If you've liked this post please follow me on my social media channels:
Mudpie Fridays: Twitter | Instagram | Facebook | Pinterest | LinkedIn