Monet's garden with kids –  On the way back to the Eurotunnel we decided to a take a little detour to go via the Monet Foundation. Where it is possible to see Monet's garden and house. The reason I wanted to go so much is that I have had a thing about Impressionist artist since I was at primary school. We got the option to pick a book as a prize for something or other and I picked one on Impressionist art. Since then I was hooked.
The Monet Foundation is based in Giverny and we anticipated we would need about two hours there do it it justice. Unfortunately events transpired against us so it meant that we only had about an hour. This is partly because the carparks a are a good fifteen minute walk away. Plus once we arrived around mid morning we had to queue for a further twenty minutes to get in. My advice if you are looking to visit is to go early. It opens at 9.30 and this would mean that you should get the close carpark and be able to get in without much of a queue.
Because our time was short we did not spend much time looking at the formal gardens by the house. Although what we did see was beautiful. I can only imagine the number of gardeners they use to keep it looking so colourful. Instead we headed straight to the water lilies. Having been lucky enough to see the originals in Paris a number of years ago, I really wanted to see the 'bridge'. To get to the water lilies you go to the back of the garden and through an underpass.
As expected it was busy and the pathways around the ponds are two abreast at best. I was also very surprised that you could actually walk over the bridge. Which was great but also made getting a photo interesting. Travelling with young kids also meant we had to take what we could. The area was very beautiful  and calming and I would suggest leaving a lot longer than we did to take it all in.
The boys enjoyed walking down the paths and there were many bridges to explore in addition to the main attraction. Plus some giant bamboo. I would have like to spend some time sitting and relaxing. Instead we headed back to the other garden and the house. I think Monkey and I ran round it in under ten minutes. Many of the rooms are brightly furnished and left as they would've been when he lived there. I especially liked the yellow dining room and the blue kitchen. Again it would have been nice to spend some more time exploring and looking at the contents of the rooms in more depth. But since we had a fifteen minute walk back to the car this wasn't a possibility unfortunately. Plus the gift shop was heaving and I wanted to buy a book…
So the lesson is. Go its beautiful. But leave so much more time than the recommend and you will need patience to get that snap on the bridge.
Have you been to Monet's Garden? I would love to hear about your experience in the comments below.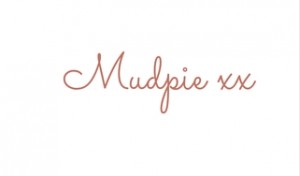 If you've liked this post please follow me on my social media channels:
Mudpie Fridays: Twitter | Instagram | Facebook | Pinterest | LinkedIn
Monet's garden with kids