There haven't been any adventures this week as we take a bit of a break before half term and the festive season. A little time at home for all is what is needed in this first half term. If you would like to catch up on what we got up to last week you can do so here – Our Adventures in Pictures: 365 Week 41 2019.
Saturday 12th October – Day 285
I had great plans of going pumpkin picking today but the weather was horrid. So in the end we spent the day sorting out the lounge. Much like we did the other weekend with the bathroom. It took us a lot longer to get into the sorting and it soon became apparent that we would probably only end up doing the one room this weekend. Whereas I had planned to do the whole of the ground floor. The boys were less than impressed and probably had way too much screen time
Sunday 13th October – Day 286
I caught up on some photos for blog posts. Which have been the only photos I took all weekend. We got to the bottom of the lounge and although it doesn't look that much different I know that all the units and draws are clutter free. We also moved it around so that one of the sofa's is now in the window ready for the Christmas tree and ready for the husband to fix the fish tank. Although I do not hold out much hope for that since he's been saying that he was going to do it for at least five years now… At least two black bin liners went to the dump, along with several boxes of tat. I also have a huge pile of books to recycle or give away.
Monday 14th October – Day 287

Back to work with a bump, weekends seem to be getting shorter and shorter! I had a day on the road but woke up with what I thought was eczema on my chin. Only to realise that evening that it was more likely impetigo after Kipper suffering with it a few weeks ago. Its sore and I am very conscious of it. No photos today.
Tuesday 15th October – Day 288
Finally had a day off the road to try and catch up on the work to do list which has spiralled out of control a little. I felt a lot more in control by the end of the day. Kipper has really started getting into books and his favourites at the moment are going on a Bear Hunt and this Tractor book which we have . It has lots of flaps and buttons you can press which make noises. It is nice to see that he is independently getting into reading. It is a scary thought to think he will be at school this time next year he seems so young in a lot of ways.
Wednesday 16th October – Day 289
Full day in London for me saw me leave the house at 6am and I didn't get back until bedtime at 7pm. Even more conscious of my face now. Hoping that it will calm down quickly.  work colleague had been to Japan to watch the rugby and had brought back some sweets. I took a couple so the boys could try one each. They were marshmallows with chocolate spread inside. Kipper spat it out. Monkey on the other hand loved it and wants to get some more. In his mind we can simply order them off the internet. It is crazy to think that's how their minds work – what about the carbon footprint?
Thursday 17th October – Day 290

Another day in London although more relaxed which meant I was back in time to do the Beaver run before parents evening. Monkey had two new investments to do for his lodge which now has six. The parents evening went well we have some targets to help him with at home with his homework. He is also doing really well in maths and his writing and reading is where it should be. It is nice when the teacher tells you he is so helpful, nice and polite which really was the focus of her feedback. Now I just need to figure out how to get him to be like that at home!
Friday 18th October – Day 291
The weather put pay to doing anything outside. So Kipper and I headed to an inside inflatable park in the morning. He loves it so much as we have visited before. Although the ball pit seemed to be the favourite this time. I think it was because he realised that he could effectively bury himself. In the afternoon I prepared the fruit for the Christmas cake and got the chutney mixture ready for when Monkey came home so he could add the spices. I also started on my Christmas gift guide photos. Which I am hoping to share in a couple of weeks time. They are so much work I do question every year why I do it!
Blog Posts this week
This coming week will be spent getting ready for our trip away over half term. We have no big plans for the weekend although I would like to try and get to a pumpkin patch! Plus we need to go into town to do a couple of things and get driving licences to allow us to drive in Italy should Brexit actually happen.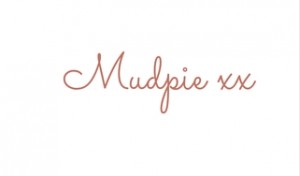 If you've liked this post please follow me on my social media channels:
Mudpie Fridays: Twitter | Instagram | Facebook | Pinterest | LinkedIn