Welcome back to my weekly diary post of my Fridays with Kipper. Each week I document our adventures on the run up to him starting school. You can find the series here – Our Fridays.
A Year of Mudpie Fridays – Week 6
When I asked Kipper what he wanted to do this week he requested the park. He wants the big park which to him is the one in Tilgate with the metal tube slide. However the weather has been pants still and I didn't really want to stand around in the rain so we compromised. Instead we went to an inside inflatable park which we have been to before.
This time he was less interested in the slides and more interested in the ball pit. Initially he wanted me to go in with him. But then he was quite content trying to cover himself up with the balls. I got a lovely little piece of video of him throwing himself under the balls. He then realised that he could throw them at me before sinking back underneath them. He was engrossed in his own little world. It is the first time I have seen him content on his own and I was looking from the outside in.
After we played with the giant lego bricks building a tower as tall as we could possibly make it first with single bricks and then double. He was happily playing until a pair of little girls decided to join in with the game play and then consequently knocked them flying.  Queue  an upset three year old. I have really noticed him flying off the handle at the littlest thing the last few days. But if you ignore it or force a distraction then tears go almost as quickly as they arrive. I vaguely remember Monkey being a little similar at this age. I am really looking forward to our time away together at the end of the month.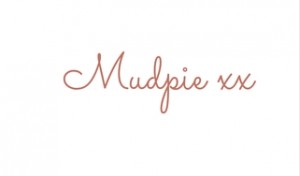 If you've liked this post please follow me on my social media channels:
Mudpie Fridays: Twitter | Instagram | Facebook | Pinterest | LinkedIn